BEST APP BUILDERS / MAKERS TOOLS IN 2019 LIST
Mobile has become a channel you cannot ignore.Mobile apps are fast replacing web applications as the way we research, buy, share, learn and collaborate. As the list below demonstrates, there's no shortage of places you can ether create and app from scratch ( with no need of coding) or to turn your website into an app for Android and iPhone. Some of the solutions listed allow you to try them out for either free or very cheap so you can take them for a spin to see just how easy it is to step into the mobile application marketing arena.



Enjoy the list and if you know any other great app builder / maker please let us know.
I have included total funding* (in millions) and year the company started to give you an idea in terms of how serious these players are. Total Funding by April 2016.
BEST APP BUILDERS / MAKERS TOOLS – THE LIST
(No funding – since 2011) from Spain. Packages from $24.99, $99.99 and $199,99. Adiante apps is a web platform that allows you to create your own iPhone and Android mobile app fast, easily and at a low-cost without requiring software development skills. Using the app editor of adiante apps you build your mobile app adding one of the different modules that the platform offers (online shop, rich text, images, videos, audio files, facebook, twitter, etc.). Then, you try the app in your mobile and, finally, once everything is ready you just need to press the publish button. With the app editor you can also modify your app whenever you want and your users will see the changes immediately without incurring in any additional cost.
Android Studio is the official IDE for Android app development, based on IntelliJ IDEA. On top of IntelliJ's powerful code editor and developer tools, Android Studio offers even more features that enhance your productivity when building Android apps.
( 87m – since 2006 ) From California, USA. Packages at $39 and $259 (team) per month.  it delivers native cross-platform apps, mobilizing any data source with real-time analytics – all from an open, cloud- based open source platform. With over 65,000 mobile apps deployed on over 220 million devices, Appcelerator's solutions are backed by the world's largest mobile ecosystem, including more than 590,000 mobile developers and hundreds of ISVs and strategic partners, among them Accenture, Cognizant and CSC. More than 70% of Fortune 100 enterprises count on Appcelerator for their mobile success.
(No funding – since 2013) from Naples, Italy. App maker for restaurants.
(no  funding – since 2010) from Florida, USA. No prices available. Appsbar fills the gap between over-simplified apps and costly, professionally-produced apps. appsbar is the first tool for any business, group or individual to create professional, personalized apps for use on mobile device with no cost, and without the interruption of advertising. Appsbar gives creators one platform to create and submit apps to popular app stores. It offers personalisation opportunities with a unique interface that guides creators through the entire process from creation, to editing, to publication – with visual and textual clues at each step. As creators build apps page by page, each app becomes more personalised through limitless combinations of background colours and fonts and the ability to upload images and videos from personal libraries.
AppsBuilder  – eDigital recommended
(3.4m – Since 2010) from Catania, Italy. Cloud based Mobile publishing and distribution platform to build a solid mobile presence, reach new customers and improve client retention through powerful mobile apps including QR codes, landing pages, social networks integration and app store submission. Push notifications to communicate more efficiently with users; geo-localised coupons to market sales and promotions on the go; in-app forms to gather users' feedback and generate new leads for your business; and loyalty cards to boost client retention. Advanced analytics is also provided to monitor applications' rates and trends and assess the performance of mobile campaigns. You can add new content and refresh layout anytime you want, then preview changes in real time. In just a few clicks, you can sync your website content with their app, so to offer their users a satisfying up-to-date mobile experience.
AppInventor.org is a site for learning and teaching how to program mobile apps with MIT's App Inventor. These tutorials are refined versions of the tutorials that have been on the Google and MIT App Inventor sites from App Inventor's inception– thousands of beginners have used them to learn programming and learn App Inventor.
(1m since 2010) Packages from free to $1, $9, $39 a month. Do-it-yourself platform for creating native mobile apps for iPhone and Android devices as well as HTML5 mobile websites – with no coding. With more than 500K publishers already signed up on the platform, brands large and small around the world have created apps using AppMakr, including PBS, Accenture, Harvard Business Review, Maclife, Macworld UK, US Congress, PGA TOUR, Seth Godin and Guy Kawasaki. Even churches, music bands and smaller publications like Racer X have successfully created their own apps.
AppyPie ⚡ eDigital recommended ⚡  
Packages from free to $12, $25, $40 per month.  Allows anyone with no technical knowledge to create advanced applications for mobiles and smartphones. Nothing to Download or Install, no programming required, just drag & drop. AppyPie has more than 5000 apps produced each month. Sign up for free and input his information for Android App on Google Play & iPhone Apps on iTunes for individuals or businesses.
(15m – since 2012) From San Francisco, USA. AppMachine is the next step in App building. AppMachine apps are easy to use and magical to see. Building an app is free. You can create a fully functional app in just a few clicks. You only pay when you publish.
(undisclosed amount – since 2011). From Berlin, Germany. Packages at (euros) 5, 15, 30, 50 per month. AppYourself is a platform to create an own mobile presence. A combination of a Web App and an App in the App Stores which provides the best experience for the user in any mobile situation. Due to this combination some companies are using AppYourself.
Bizness Apps ⚡  eDigital recommended ⚡  
(No funding – since 2010) from San Francisco, USA. Packages from $29, $59 per month. Bizness Apps is making mobile apps affordable and simple for small businesses. We're a do-it-yourself iPhone, iPad, Android & HTML5 app platform that allows any small business to simultaneously create, edit, and manage mobile apps and mobile websites online without any programming knowledge needed.
Packages at $39, $44, $49 per month.
(no funding – sinze 2010) From California, USA. BuzzTouch is an iPhone and Android Content Management System (CMS) and native app development framework. Site visitors create applications using a web-based control panel. The buzztouch backend creates a downloadable iOS or Android project to be compiled in Xcode (iPhone) or Eclipse (Android). Application owners distribute their compiled applications in Apple's App Store, Google's Android Market (Play) and other common mobile app distribution channels.
(50m – since 2011) From California, USA.  No prices available. Mobility solutions for large enterprises. Capriza enables you to extend any enterprise web applications to your mobile device with no coding. Just use the point-click Capriza designer and you'll have an enterprise mobile app in minutes. As you navigate a website, Capriza automatically creates a mobile app that emulates your workflow. Take an action, highlight the content you want, and in minutes, you've got mobile access to the information you need.
Como ⚡ eDigital recommended ⚡ 
(50m – since 2010) No pricing packages available. Allows small businesses to turn their customers' smartphones and tablets into tools for creating and sustaining loyalty and driving revenue. Requiring no technical background and offering comprehensive guidance, Como's do-it-yourself makes it easy to connect with on-the-go customers through a custom app loaded with a robust selection of loyalty-enhancing features. Built from the ground up to meet the needs of small businesses of all types, Como's award-winning platform has been used to create more than one million apps. A leader in app creation since 2010, Como remains committed to helping its members harness the power of mobile technology to drive real business results.
Eclipse is a community for individuals and organisations who wish to collaborate on commercially-friendly open source software. Its projects are focused on building an open development platform comprised of extensible frameworks, tools and runtimes for building, deploying and managing software across the lifecycle. Originally created by IBM in November 2001 and supported by a consortium of software vendors. The Eclipse Foundation was created in January 2004 as an independent not-for-profit corporation to act as the steward of the Eclipse community. The independent not-for-profit corporation was created to allow a vendor neutral and open, transparent community to be established around Eclipse.
(7M -2010) California, USA. No pricing available on website. Genwi is used by marketers to distribute information, gathered from multiple sources, to mobile devices in realtime. It provides an efficient way to curate, manage and optimise content, which results in vastly better channel to relay information to an organization's customers, partners and employees.
Good Barber ⚡ eDigital recommended ⚡ 
(No funding – since 2011) from Ajaccio, France. Packages at 16, 32, 48 euros per month. GoodBarber is a software editor who develops a content management system to create native apps for iPhone and Android. Unify your web presence in a single app, and engage with your audience. Build and distribute a Beautiful App on App Store and Google Play. GoodBarber puts a strong focus on design. Through a very intuitive interface, users can customise their apps with very fine details. They can start from scratch or choose an inspiration among 100 professional templates.
(2m- since 2011) from California, USA. More than one million mobile apps built. Do it yourself platform (no coding required) for businesses to build and optimise their mobile presence for all smartphone devices (iPhone, Android, HTML5 and iPad). You can engage customers and encourage their loyalty with rewards by enabling a number of key features including Mobile Commerce, Mobile Advertising Management, Social Networking Tools. Creating a mobile app with iBuildapp is absolutely free. You can have an app published within minutes. The Publication Tool allows individuals and businesses to create customised apps and manage their own iPhone, Android and iPad apps via an online application creation engine. There is also an easy way for traditional media publishers to port their content to mobile devices via their web based interface. You can create catalogs, flyers, brochures, reports, digests – really any app you can think of -.
Packages at $69, $199. Also offers source code for developer at $1000. Mobile app solution for wordpress website and publishers. Create a mobile app that is kept up to date via a WordPress plugin. This keeps your app up-to-date whenever you update your wordpress site without having to go through any approval process from Apple or Google.
Mobincube ⚡ eDigital recommended ⚡ 
(0.9M – since 2008). From Valencia, Spain. Packages at $9, $19, $39, $99. Mobincube is web based software where anyone can create their own mobile application (app) without any software programming knowledge. The resulting apps can be used to generate income, promote business, sell products and create them for third parties by selling app developer services to clients. The apps created using Mobincube are compatible with Android smartphones and tablets, iPhone, iPad, Windows Phone and Blackberry. From a user perspective, the process of building an app with Mobincube is relatively simple, from registration to app creation, submission, and updates.
Packages at $49, $99, $199 per month. Mobile app solution for wordpress website and publishers. Create a mobile app that is kept up to date via a WordPress plugin. This keeps your app up-to-date whenever you update your wordpress site without having to go through any approval process from Apple or Google.
(Undisclosed Amount – 2008) from California, USA. Packages at $149 or $799 per month. Mobile Roadie is a self-service app platform that allows anyone to quickly build their own iPhone, Android, iPad app or Mobile Website to connect directly with consumers, sell music, tickets and merchandise, and promote viral activity. Mobile Roadie apps can be instantly updated with the online content management system. Built-in Mobile Roadie features include media (music, photos, video), shows/events, and fan interaction (with Facebook/Twitter viral spread). Musicians, conferences, brands, authors, athletes, politicians, celebrities, hotels and churches have all used Mobile Roadie's highly customsable tools to build powerful mobile apps. Clients include: Madonna, Taylor Swift, Live Nation, Universal Music, Random House, Le Web, MIDEM and Sony Music.
(0.3m – Since 2013) from Barcelona, Spain. Packages at (euros) 19, 99, 199, 299 per month. Ohlalapps is the smart and easy way to create your mobile applications to better connect with your customers and grow your business through smartphones and tablets. Shops can create virtual stores for mobiles and allow them to sell their products, offer promotions and discounts and share news in Apple and Android mobile devices. Ohlalapps applications have an integrated secure payment gateway that allows merchants to sell online through smartphones and tablets. Ohlalapps for hotels offers online booking, shows facilities, provide information on additional services and communicate with their customers via push notification system that all Ohlalapps applications have pre-integrated. Ohlalapps for restaurants, bars and nightclubs help these businesses offer reservations, promotions and last minute deals, and also help customers find your business. Real estate companies selling and renting property will be able to show their catalogue, schedule visits and offer promotions and discounts through the mobile app.
Packages at $10.8 per month.
(1.1m – since 2010) from Chicago, USA. Prices are not available. Red Foundry's cross-platform browser based builder lets users quickly and easily assemble a large selection of modules together into beautiful native apps regardless of design or technical skill. You can create your own reusable modules. RFML is so powerful that Red Foundry's own modules are built using it. And during development, stakeholders can experience apps live on actual hardware. You can deploy apps to the app store with one click (pending Apple's approval, of course), and then manage them with a comprehensive suite of analytics, push notification, and other tools.
Packages at $14, $34, $57, $147, $599. Online native app builder.
Shoutem ⚡  eDigital recommended ⚡ 
(1.6m – since 2008) from New York City, USA. Packages at $19, $49, $119.  Allows you to build mobile applications easily, without writing a single line of code.  Simple drag­and­drop actions and to add various elements quickly into your app. Preview your mobile app before publishing it online. Provides a powerful CMS that allows you to build content for your mobile app with ease. Multiple content sources available, as well as custom content modules to allow fast content building. The analytics tool enables you to analyse your user behaviour, app traffic, understand your users, boost engagement, as well as optimise your app performance efficiently. It also offers a built-­in push notification module without any limitations, user management, and user activity information. You can build native iOS, Android and HTML5 apps. Popular modules/features are: News, Loyalty, Single­card and Multi­card loyalty, Audio & Video, Events, Facebook, Twitter and Instagram integration, Shopify integration, WordPress integration, Ads integration, Social module, Unlimited Push Notifications, Powerful Analytics module. Multiple monetisation options allows you to generate revenue from your mobile app. Example the e­-commerce module allows you to integrate your Shopify store into the app, which makes it possible for you to accept e­-commerce transactions through your app. The mobile advertising module allows you to put advertisements on various mobile advertising networks (DFP, AdMob, MoPub). The places module allows you to promote various local businesses and run a loyalty program, both Single­-card and Multi­-card, for them. Automated App Publishing allows you to publish your mobile app automatically on Google Play Store and App Store. App content can be updated anytime, and re­-publish of the app is free of charge. Additionally, you can update your app binary for free as well, allowing the best app compatibility with the latest Android and iOS version. The app binary update ensures that your app is always compatible with the latest Android and iOS upgrades, as well as with various mobile devices.
From HongKong. Packages from $47, $197 and $1497.
Digital Agency in San Antonio, Texas, USA. Specialised in native Mobile Apps.
(7m – since 2013) From California, USA. You can create mobile optimised surveys.
(1.8m – since 2012) From Madrid, Spain. Packages from (euros) 9, 29, 59 and 299. Design and develop their own Android and iOS business app and multi-device website without the use of coding. Display your product catalog, images, descriptions, and prices. Using a single user account, companies can create several apps and multi-websites with custom domains. In the apps and websites, companies can organise their products in categories and subcategories; feature offers and discounts in the promotions tab; change, remove, edit, and manage content in the form of text and link via the dashboard, edit HTML for customisation; and add their social media profile links. Companies can create e-commerce websites with sign in and login facilities for customers and online payment facilities: credit card or PayPal. They can display the number, size, and color of the products available on the dashboard and also view the customers' data on it. New orders in the app or multi-device website will be notified via the dashboard and email.
Microsoft owned tool to write native code for apps.
*Total Funding data and year of company release sourced Crunchbase
BEST APP BUILDERS AND MAKER TOOLS
was brought to you by…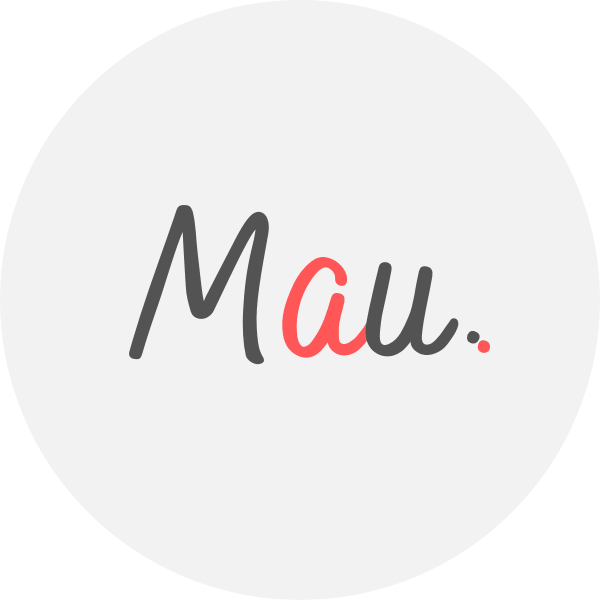 Award Winner Digital Marketer, top Linkedin Influencer, Certified Facebook / Adwords Professional, Certified SEO Consultant, StartUp Investor, Writer, Speaker. 15+ years optimising some of Australia's top brands. MAU.trains marketers via Strategy Workshops & Training Sessions inc his popular Digital Marketing Plan & Social Media Plan templates. MAU. enjoys football, latin music & hiking while teaching Digital Marketing or completing creative photography briefs and conceptual photography assignments. Subscribe to MAU.'s e-newsletter connect on LinkedIn Instagram Facebook
eDigital – Australia's "Digital Marketing" Destination
Share your opinion below 😀 ⇓