TURN BROWSERS INTO BUYERS – CONVERSION OPTIMISATION FOR E-COMMERCE CLASS
We assisted to this class at General Assembly Sydney and these are the main takeaways…
TURN BROWSERS INTO BUYERS – CONVERSION OPTIMISATION FOR E-COMMERCE CLASS
98 Dollars spend acquiring traffic, just $1 dollar spend on converting traffic. Source: eConsultancy and Redeye 2012
Define just few metrics: acquisition (how do users find us), activation (do users have a great experience), retention (do users come back), revenue (how are we making money) and referral (are users telling others).
Test with one or multiple user personas
HOW TO IDENTIFY KEY CONVERSION OPTIMISATION ISSUES
Start with your product pages and check information is the same across both mobile and desktop version.
Read competitors reviews to find what users want. Some issues can be problems with communication and/or delivery.
Check if Google analytics is set up correctly. On this class instructor mentioned that 90% of times the GA set up is incorrectly. Go to Checkmyanalytics.com
Check high exit rates on conversion pages close to the final conversion point and check what it can be improved.
DEVELOP A CONSISTENT OPTIMISATION STRATEGY
Define what's your objective is more accurate than comparing with industry average. Conversion rate calculator template can be found here.
Only test something that will lead you to increase to your bottom line (sales, calls, downloads)
Use the lean start up process: test and learn faster.
Top 10 factors for e-commerce conversion optimisation: Pricing, products, page load time, traffic sources, ease of use, speed of delivery, look and feel, marketing campaigns, competition, reviews/reputation.
BUILDING A CONVERSION OPTIMISATION PLAN
Set up a baseline: so you can understand the impact of your work. Ensure you have a baseline against key goals (acquisition, activation, retention, revenue, referral)
If you do not have enough traffic for testing: you might want to offer key benefits to users your competitors are not offering (free shipping), test goals with better conversion goals first.
COMPETITIVE ANALYSIS
MAKE IT EASY FOR USERS TO FIND WHAT THEY WANT
Some days ago I was riding my scooter and noticed an ad at the back of a public bus advertising co-working spaces at Regus Australia. Two days ago I decided to google it and I easily find a paid Adwords ad for Regus Australia co-working space / shared Offices in Sydney.
As any user, I wanted to "easily" and "quickly" find out:
a) deals, promos and offers or at least their current pricing
b) locations in Sydney where Regus Australia has co-working spaes
The ad took me to Regus Australia website. Landing page and other product pages did not offer pricing. The website offer the option of either calling them or filling a form. I choose to fill a form with my name, email, phone number, location and type of service.
REGUS AUSTRALIA LOSING HOT WEBSITE CONVERSIONS
ISSUE ONE – PRODUCT PAGES WITH NO PRICING!
Why Regus Australia paid for expensive Adwords visits if you do not offer what people want to find out? pricing! Users want to easily find pricing straight away, do not waist their time!
ISSUE TWO – TOO MANY MANDATORY FIELDS ON FORM
Users are very particular when sharing mobile numbers. Why you would make it mandatory? Let your users decide how they want to be contacted.
ISSUE THREE – NOT PROPER LEAD GENERATION AUTOMATION / FOLLOW UP
When filling in their web form they have received my name. i have been sent two generic emails – they both have not greeted me with my name or give me what I want: PRICING!
FIRST AUTOMATED EMAIL – MISSING PRICING AND USER NAME
Yeah, right! The CEO Mark Dixon cares about my enquiry! at least make it real, tell your users a customer service or sales rep will be emailing or calling soon.
SECOND AUTOMATED EMAIL – MISSING PRICING AND USER NAME
Now a new person comes called James Wicking (an SSC associate – expecting all users will now what an SSC means… still I have no idea) trying to seduce me with his generic automated email that again does not contain what I wanted: pricing! the email does not even use my name I kindly added when I filled in the lead form (quick quote form on Regus website).
THIRD AUTOMATED EMAIL – STILL MISSING PRICING AND USER NAME
OMG! James automated machine continues sending out emails  with a generic " Dear Sir" and no pricing!
ISSUE FOUR- LACK OF COMPETITOR ANALYSIS
Sydney office renters have plenty of options to choose from and find key information straight away such as pricing, offering and locations.
Creative Spaces is one of those great websites where I find my co-working spaces when I am around Sydney.
RESULTS
The potential client is not only lost but they will be likely to add your generic conversion optimisation email leads to their spam folder!
TURN BROWSERS INTO BUYERS – CONVERSION OPTIMISATION FOR E-COMMERCE CLASS
was brought to you by…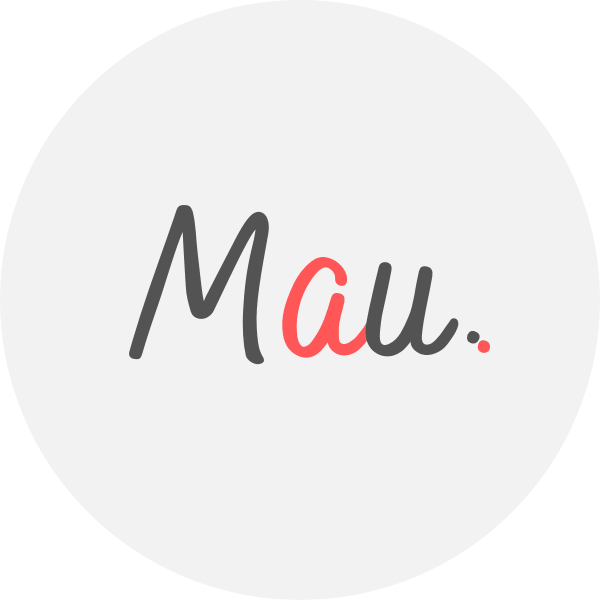 Award Winner Digital Marketer, top Linkedin Influencer, Certified Facebook / Adwords Professional, Certified SEO Consultant, StartUp Investor, Writer, Speaker. 15+ years optimising some of Australia's top brands. MAU.trains marketers via Strategy Workshops & Training Sessions inc his popular Digital Marketing Plan & Social Media Plan templates. MAU. enjoys football, latin music & hiking while teaching Digital Marketing or completing creative photography briefs and conceptual photography assignments. Subscribe to MAU.'s e-newsletter connect on LinkedIn Instagram Facebook
eDigital – Australia's "Digital Marketing" Destination
Share your opinion below 😀 ⇓