HOW TO BEST PROMOTE YOUR AFFILIATE LINKS
I frequently see Facebook posts and tweets come by that contain an affiliate link. 🙂 Some folks even retweet them but it's not the method that's going to get you the most conversions and earn you the most affiliate marketing money.
The three primary rules and best practices you must remember when it comes to affiliate conversions are:
Authenticity
Trust
Personal Experience.
Think of most TV ads. They show (supposedly) real people telling you how they used and benefited from the product. That's no accident. It's because that method works.
Tweeting your affiliate link may drive visitors to your affiliate site via your link, but you can expect to have a rather poor conversion rate (signups and upgrades versus number of visitors).
Read > Best Affiliate Guidelines Template
THE BEST WAYS TO PROMOTE YOUR AFFILIATE LINKS
Follow the simple process I've outlined below:
USE YOUR AFFILIATE PRODUCT OR SERVICE YOURSELF
If you can't afford to upgrade, at the very least do the free 7-day trial.
TAKE NOTES ABOUT WHAT YOU LIKE ABOUT YOUR AFFILIATE PRODUCT/SERVICE
If you can keep stats of how much time it saves you, or other ways it benefits you, even the better. Take screenshots that you can illustrate the top benefits. If you know how to do graphics, or capture a video if you can do that. Folks love videos.
WRITE A BLOG POST OR ARTICLE ON YOUR WEBSITE
Write how YOU have used your affiliate product/service, and how YOU have benefited from it. If you don't already have a blog, then write a Squidoo lens, or a Hubpages page, or create a Tumblr.com blog, a Blogger blog, or a WordPress.com blog. Doesn't matter, just get it up somewhere. It's not important if your page doesn't rank in Google. You just want a landing page that contains your first-hand (and listen) authentic personal experience with your affiliate product or serive. On this page, include your affiliate link in several places (make it easy for the visitor to find and click on your affiliate link).
PROMOTE YOUR ARTICLE OR BLOG POST VIA SOCIAL MEDIA AND YOUR EMAIL LIST
Now write your tweets and send your DMs, but don't put your affiliate link in them, put a link to your landing page in them. And tell the folks why they should go to that page and read what you have written. Something like, "How your affiliate product or service saves me 2 hours every single day: [link]", or "Here's my first-hand experience with XYZ: [link]". Now it becomes much easier for you to invite folks, because you're not just sending them off to a distant site, you are in a sense inviting them in for a cup of tea (your landing page) and telling them your own personal story. It smells much less like sales, and your visitors will have lowered their guard, which we all put up when we smell a sales pitch.
WHY WILL THIS METHOD WILL INCRESE YOUR AFFILIATE REVENUE?
Because it tells a personal story. Your story. (Remember the TV ads?) On the official affiliate website they can only tell people how they CAN use the product or service. On your landing page, you can tell people how you HAVE used and ARE using it, and how it helps and benefits you every single day. People will far easier identify with your story.
When people land on the offical affiliate page via your landing page, with your story fresh in their minds, it will be much easier for them to visualize how your affiliate product or service will benefit them. And that's the process that you really want to trigger, namely their own visualization and imagination. Accomplish that, and you have an almost guaranteed upgrade.
With this two-step process (point people to your landing page, and from there to your official affiliate page, you may send fewer people on to your official affiliate website (some won't make it past your landing page), but that does not matter. The number of visitors is not as important as how ready the visitors are to buy when they get to your official affiliate page. It's better to send 20 people, of whom 50% (10) upgrade, than to send 200 people of whom 2% (4) upgrade.
If (when) you have a landing page, feel free to send me the link and ask me to take a look at it. I'll be happy to help you where I can.
DO NOT
Please Do not repeatedly tweet the same message on your Twitter account, or on several Twitter accounts with your affiliate link.
Not only will you annoy your followers, and lose followers. By repeatedly tweeting the same message you are violating Twitter's spam rules, and you could get your Twitter account suspended.
You are not allowed to make any false or misleading claims, promises, and/or representations, or do anything that will bring disrepute to your affiliate, it's owners, officers, agents, or users, and/or anything that will put the same in legal jeopardy.
Do not create an account ANYWHERE, in any form whatsoever, that would give the impression that it is your affiliate official account. For example, don't create a Twitter account with "YOUR AFFILIATE NAME" in the name, and don't use your affiliate logo on any Facebook, Instagram, Twitter (or any other) account.
Do not impersonate your affiliate in any form whatsoever. Doing so is the fast-track path to getting your affiliate account terminated and commissions forfeited.
How Effective Are Traffic Exchanges, Purchased Email Lists, Etc
Stay away from those things. Not only are they an utter waste of time, they are also a complete waste of money. They may bring traffic to the site, but it is completely untargeted traffic, which means you are going to get zero conversions and make no money from your efforts. Your success as an affiliate does not rely on you just sending a ton of traffic to your affiliate. It depends on you sending TARGETED traffic to your affiliate. And if you have prepared those visitors for what they can expect from and do with your affilaite product or service, you will have much better conversion rates and make far more money.
How Soon Can You Expect Sales from your new affiliate links?
When you start promoting a new affiliate, it's likely that you won't see any commissions come through for at least one month. Sometimes referrals are first going to take the free trial period 7 days, 2 weeks or one month. Your commissions will start rolling in when those people upgrade, which most people tend to do towards the end of the free trial, or even after their free trial has ended. This is a good thing, because the free trial is in effect doing the selling for you.
RELATED >>
HOW TO BEST PROMOTE YOUR AFFILIATE LINKS
was brought to you by…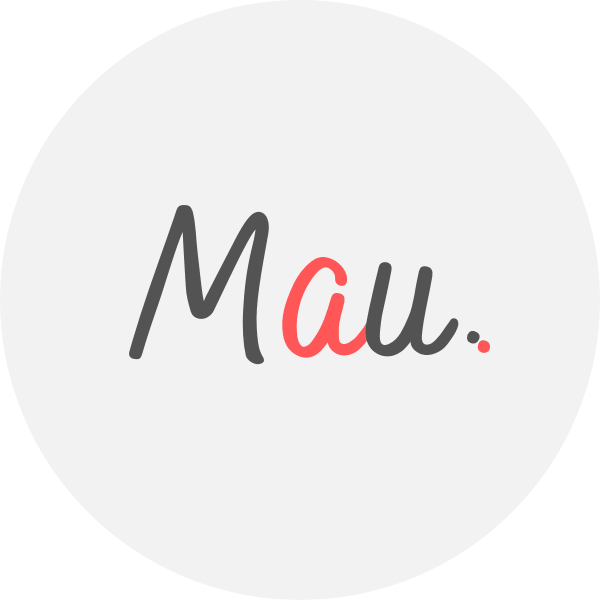 Award Winner Digital Marketer, top Linkedin Influencer, Certified Facebook / Adwords Professional, Certified SEO Consultant, StartUp Investor, Writer, Speaker. 15+ years optimising some of Australia's top brands. MAU.trains marketers via Strategy Workshops & Training Sessions inc his popular Digital Marketing Plan & Social Media Plan templates. MAU. enjoys football, latin music & hiking while teaching Digital Marketing or completing creative photography briefs and conceptual photography assignments. Subscribe to MAU.'s e-newsletter connect on LinkedIn Instagram Facebook
eDigital – Australia's "Digital Marketing" Destination
Share your opinion below 😀 ⇓