GOOGLE ADWORDS CALL TRACKING SERVICES
Google Adwords Call Tracking Services
CALL TRACKING GIVES YOU A COMPETITIVE ADVANTAGE
With the rise of many competitors online and Digital Advertising sophistication, marketers and business owners are now looking for tools to track and deliver successful marketing strategies and campaigns that can easily measure ROI. More than ever marketers not only need to show tangible results to their bosses, but need to ensure they are performing in this highly competitive market.
eDigital offers sophisticated Adwords call tracking where our clients can track the entire call journey from keyword to offline conversion and beyond. We can set you up with a 1300, 1800 or a virtual mobile number.
Here is how eDigital Adwords Call Tracking deliver fantastic marketing campaigns to our clients:
BOOST YOUR GOOGLE ADWORDS STRATEGY
 Call data can now be integrated directly into Google AdWords, enabling you to see exactly what keywords are making the phone ring. This information makes it much easier to optimise PPC campaigns and enables more efficiency and accuracy on bid spend. We can increase bid spend on activity that is generating leads and decrease spend on keywords that are not making potential customers call you.
LEAD ATTRIBUTION TRACKING
Which marketing channels are successfully driving inbound sales calls to your business? Of those channels, which are driving the best quality leads and the highest ROI?
Lead Attribution is an incredibly valuable tool because it allows to prove the lead's origin which demonstrates that the marketing campaigns are in fact working. It allows us to continuously refine and optimise your campaign results thanks to the granular data reporting that call tracking provides.
BEYOND ONLINE ANALYTICS
Online analytics platforms offer a good picture of what's happening with clicks, conversions, impressions, sign-ups, goal tracking etc. but when it comes to the inbound phone call it goes blind. This blind spot can cause issues especially if the goal is to drive more inbound sales calls. Call tracking data lifts the veil and allows you to have a direct line of sight from your campaign and how it flows into the sales lead.
Being able to improve bid management and drive effective cost-per-click and cost-per-lead enables you to create a better return on investment for your business.
YOUR BOSS WILL LOVE IT
Reporting to your boss the exact campaigns generating calls and leads is an incredibly strong value proposition your boss surely will value. Call tracking data becomes so critical to developing successful campaigns your boss will surely approve your Adwords call tracking budget.
UNCOVER MISSING OPPORTUNITIES
Sometimes your may think a campaign was a disaster when the opposite could be true. You may be generating leads but your team could be missing a good portion of those calls; Your team may be accidentally mishandling those calls – lack of product knowledge, or sales development could be needed. With call tracking, you can show proof of what's going on to your c level team and advise on additional support. Call tracking reaches far beyond "where did my call come from?" and help you influence your business lead generation strategies.
CALL RECORDING IS CHARGED PER SECOND
We track record each call and you only pay per second recorded. Free automated email notifications when you get a new call.
CALL TRACKING BEST FEATURES
Call Outcome: Discover the ROI of each sales call with "Call Outcome". At the end of each call, the team member who answered the call is prompted to input the result of the call.
Exchange based routing: calls are redirected to your nearest store or office based on the caller's location.
Post Code Prompting: caller will type post code and then be transferred to your store or office that serves that area
Time based routing: direct calls to any answer point for a specific time or date. It can be scheduled one year in advance!
Interactive Voice Response (IVR): a caller is invited to type different options so it can be taken to the right department of your company.
Call evaluation: At the end of each call, the caller can be invited to provide feedback about the call.
ADWORDS + CALL TRACKING COSTS
There are different cost when you want to set up your Adwords Campaign with Call Tracking.
Adwords Set Up: AUD$295* One time fee only.
Adwords Management & Optimisation: AUD$295/week*
Adwords Media Spend: You decide this. We recommend AUD$2000/month. To be paid directly to Google.
Call tracking set up:  AUS$250
Phone number rental: AUD$30/month
Inbound Calls: AUD$0.005/second. (half cent per second!)
* Campaigns up to 1000 keywords and 20 ad groups. Google Display and/or Google re-marketing campaigns to be quoted separately.
INTEGRATIONS
e

Digital call tracking can also be integrated with DoubleClick, Salesforce, Optimizely, Datalicious, Visual Website Optimizer, Acquisio, unbounce, kenshoo, tealium, marin software, dashthis, klipfolio, and Zapier (coming soon).
eDigital moves beyond basic Adwords call tracking and offers a complete call intelligence solution to help deliver powerful data to optimise marketing campaigns and improve sales leads and conversions.  Contact Us to discuss your Adwords Call Tracking options.
GOOGLE ADWORDS CALL TRACKING SERVICES
was brought to you by…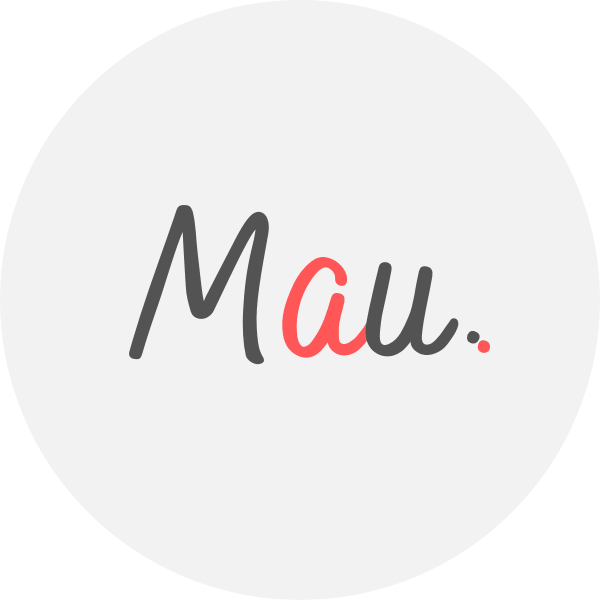 Award Winner Digital Marketer, top Linkedin Influencer, Certified Facebook / Adwords Professional, Certified SEO Consultant, StartUp Investor, Writer, Speaker. 15+ years optimising some of Australia's top brands. MAU.trains marketers via Strategy Workshops & Training Sessions inc his popular Digital Marketing Plan & Social Media Plan templates. MAU. enjoys football, latin music & hiking while teaching Digital Marketing or completing creative photography briefs and conceptual photography assignments. Subscribe to MAU.'s e-newsletter connect on LinkedIn Instagram Facebook
eDigital – Australia's "Digital Marketing" Destination
Share your opinion below 😀 ⇓
Tags: google adwords call tracking services sydney – google adwords call tracking services melbourne – google adwords call tracking services brisbane – google adwords call tracking services perth – google adwords call tracking services adelaide – google adwords call tracking services australia