HELPING LEADERS SUCCEED THROUGH DIGITAL MARKETING 

Did you know Chadwick is the largest independent Real Estate Agent in Sydney North Shore? Part of their success has been eDigital's ongoing Google Adwords Campaign Management and in-house Digital Marketing Strategy training to their team including SEO and Content Strategy.
No doubt, Datalicious is one of the World's fastest growing Enterprise Data Analytics Companies. Datalicious brief was clear: Adwords management and optimisation across ten different country markets including landing page creation , a/b testing and deployment (upbounce) supported with a scheduled Social Media Advertising Campaigns calendar across LinkedIn, Twitter and Facebook.
New York founded GA is one of the leading Digital and Tech private education providers in the world. As part of their Instructors' team; Mauricio from eDigital has facilitated regular training sessions, workshops and keynote speaking sessions at General Assembly in Sydney and Melbourne.
Australias' leading retail audio-visual provider, Mood Media Australia, engaged eDigital to facilitate On-site training sessions for its team on topics that included: Digital Marketing Strategy, SEO, Social Media and Email Marketing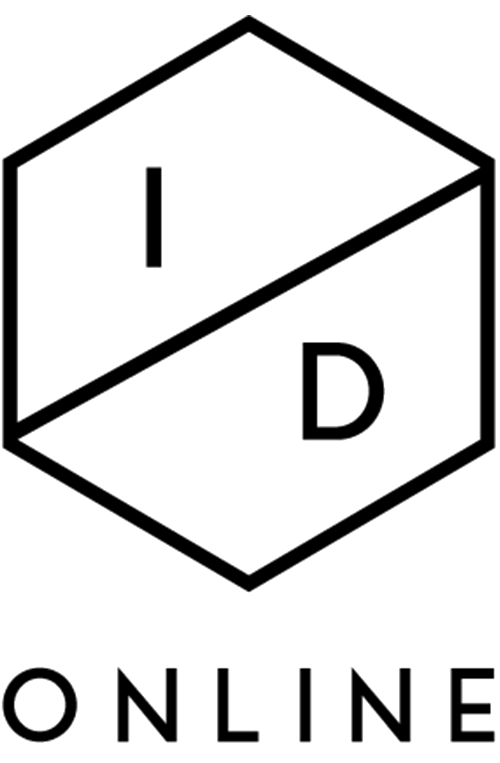 One of Sydney's Top leading Interior Design Schools: IDO hired eDigital to facilitate a digital marketing strategy workshops including social media training, search engine optimisation tips.
Australia's most popular property website: Realestate.com.au trusted Mauricio for optimising their multi-million dollar Google Adwords Campaigns.
Australia's largest athletic footwear retailer The Athlete's Foot hired Mauricio to manage and optimise all their digital marketing and social media including training sessions to the franchisee network.
GPT hired eDigital to facilitate a Social Media Marketing Strategy and Facebook Advertising training session to the group's marketing managers.

Mauricio supported News Limited Australia's Most Visited Home improvement website (Homesite.com.au) Finalist for the Australian Marketing Institute "Marketing Excellence Award" on the category of "Consumer Insights" for Homesite's "Housing Sentiment Report". Key activities included: SEM, SEO, Display, Email marketing and Content strategy.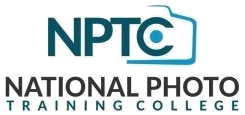 Sydney's most recognised Photography Training College, NPTC assigned eDigital with the task of revamping their website. A complete new website was built on WordPress and Avada theme. Terry – the founder – now feels more confident when sending leads to his website. Implementation included: WordPress installation, Avada theme installation and set up. Transfer of page content, image sourcing and formatting, forms creation and testing, Paypal integrations across different key pages, tables and forms and more.

Competing with Avis and Budget for a higher share of the market, Thrifty – Australia's top car and truck rental company hired Mauricio to manage all Digital Marketing including: SEO, SEM, Analytics implementation and reporting, Display Campaigns and Online Affiliate Marketing .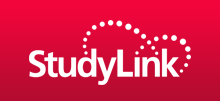 Studylink hired Mauricio to support all Digital Marketing activity including helping win key partnerships with key sites (ie. Yahoo education, SMH, The Age). Activities included User Testing, SEO, Adwords, Email marketing, Display Banner Advertising.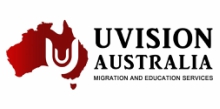 A successful SEO Audit was performed and completed for Recruitment website: Growing Careers. Helping them clear up and prioritise the SEO path, define achievable objectives.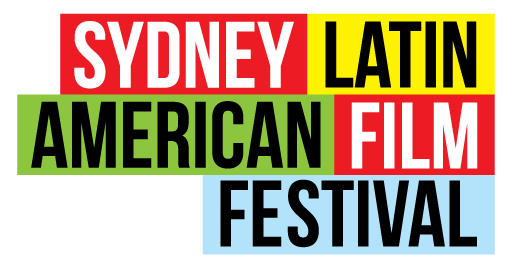 SLAFF volunteer run film festival had the challenge of engaging and measuring their audiences. eDigital provided best Google Analytics installation and measurement  and email marketing training to the team.

Managing the content and public promotion of a great range of Government websites is not an easy task. Mauricio provided support and direction for managing and improving content strategy and promotion via adwords, display advertising, email marketing and Google Analytics implementation across all sites. Squiz CMS was used for managing and deploying all websites' content.
In a very competitive and crowded market, this Sydney wedding venue needed top professional SEO advice. eDigital offered top best SEO Audit, keyword research and SEO activation achieving great rankings and traffic for Ottimo House.
On a monday night, not many restaurants in Australia get fully packed. Committed to offering the most affordable dining in the whole city, Spanish Tapas Facebook and Instagram Advertising campaigns ensure the restaurant keeps busy with a range of specials, promotions and discounts across the calendar year. eDigital manages it all! See you next Monday: 1/2 price tapas!
Stonemen – Makers of fine printed cotton underwear needed SEO advice. eDigital offered and SEO Audit and actionable recommendations report for the team of founders.
"Mauricio became our Digital Marketing Consultant some months ago and he has been instrumental in terms of steering us to develop successful digital marketing campaigns. He has provided us with practical top tips for what we previously considered the mind-field that is Google Analytics and Social Media activity. We feel that Mauricio gained a real understanding of what our business is about before applying this knowledge to recommend a series of strategies to implement and we intend to work with him again in the near future"
"I recently had a training session with Mauricio on the topic of SEO. He has a wealth of knowledge in the Digital Marketing space and was very detailed, informative yet practical in his teaching about SEO. Mauricio is passionate about the industry he works in and this positively translates in his ability to educate. Thanks Mauricio!"
"Mauricio's Digital Marketing, SEO and Social Media Strategy guidance has been fundamental for growing my business and getting more new clients through my website. Mauricio dumbs it down for the non-tech like me and gives us the tools to optimize sites as a pro. You will surely be supported by one of the best and friendliest Digital Marketers in Australia"
"I have been extremely fortunate to have received assistance on my eCommerce business from Mauricio. His technical expertise and insider knowledge has helped me optimise my online marketing, leading to an increase in conversions. I highly recommend him to anyone wishing to increase their online presence and increase their bottom line"
"Mauricio has an incredible knowledge when it comes to DM and I was positively surprised to see he customised a presentation for me to take home. He answered to all my questions profusely and he easily explained me also the most technical facades of DM. It's easy to see that he enjoys training and he Knows the latest Google's updates and the SEO world back to front. It really doesn't matter if you have tons of years of experience or if you are completely new to the marketing world, I would definitely recommend Mauricio for his extremely professional approach to Digital Marketing"
"Mauricio effectively utilised analytics to drive ROI in his marketing activity. I was also impressed with his ability to present his knowledge to the greater business at News Digital Media and educate his peers"
"I completed a training session with Mauricio to learn more about SEO and marketing for a company website I am doing the social media for.  He delivered an excellent presentation and explained things in a way that I could understand and was highly practical and valuable for the business.  I recommend Mauricio for all areas of training and SEO, marketing, web solutions etc. He is really friendly and easy to work with. A great experience!"
"The thing that sets Mauricio apart from other Marketing Managers I have worked with is a genuine interest and commitment to supporting the sales team. Whilst managing all the other responsibilities that came with his role he supported our team consistently which lead to overall increased sales revenue to the company. I recommend Mauricio to any potential employer or business partner as a motivated, 'on the ball' online specialist who is able to keep the big picture in mind"
"Working with Mauricio was a pleasure as he's got a deep understanding of all aspects of digital marketing. He's very enthusiastic, professional and dedicated to achieve the best results for each project"
"Mauricio successfully achieved great increase in Traffic for Homesite.com.au and Renovate Section of realestate.com.au by optimising content and search traffic, cross promotions and online competitions.I would recommend Mauricio to any company that needs an pro-active online marketer" 
"Mauricio helped me to understand the technical aspects of Google Adwords, analytics, optimisation of my search terms bidding and ad groups structure. Excellent Guidance!"
"Mauricio is a great manager – thorough – organised – and really clear in his expectations. When you're developing a digital strategy- there's a lot of learning to do – and he really knows how to bring people along and encourage them. I learnt a lot just watching him juggle the, (sometimes competing), needs of everyone from the Warehouse to the Head of Marketing. He's just brilliant to work with"
"Mauricio is one of the few SEO guys I've worked with who doesn't try to obfuscate what he does with technobabble and cant. Instead of throwing money at mystical algorithms and farcical content-creation projects, he will provide a straightforward set of objectives and the mechanisms you can employ to meet them. He will give you measurable targets and a measurable ROI – and then he will most likely beat them for you"
"Mauricio is an excellent online marketer. His highly analytical and strategic approach to SEO and SEM were key to diving traffic traffic and building the Homesite brand"
"Mauricio is an extremely skilled Social and Digital Media Manager and was instrumental in developing and implementing The Athlete's Foot's first eCommerce website, search and social media platforms. Mauricio brought a wealth of industry experience and knowledge on the projects he was involved in. As a team we gained from his experience executing our offline campaigns to the online space. Mauricio has the skills to start up any company's digital strategy or to improve on their existing digital plans"
"I hired Mauricio to develop and implement digital marketing strategies including SEO, SEM, email marketing and web analytics on a number of websites". He performed very well in the role and I would definitely recommend him and/or rehire him"
"eDigital On-site Master Class training was absolutely amazing! Mauricio handled a group of nine people from diverse backgrounds, all at different levels of Digital Marketing experience and knowledge. We covered Digital Marketing Strategy and Mauricio made it easily for us to understand and offered a lot of useful information and insights for our current campaigns. After the training we had the chance to email him with more questions and as well he offered us to call him anytime with any question that we can have in the future. Definitely I would recommend eDigital services Mauricio was capable of adapting his training to all the levels"