BEST INSTAGRAM TOOLS
eDigital reveals the best Instagram Tools most people do not know about! These tools allows to better manage, market and include hacks and tricks used by professional Instagram marketers to fast increase and get thousands of new Instagram followers for free! – Your Instagram account will be like a bee reaching thousands of Instagram users per day!
You can now register to our "Instagram Marketing Strategy: How to get Instagram followers fast and free" Course! where you will have access to few of the the top best Instagram tools that will help you maximise your time and increase followers!
Instagram has positioned itself as one key marketing channels, specially if your brand targets Gen Y and Z global audience. With over 700 million users (Aug 2017) and being of the highest social media platforms in terms of engagement rates (likes, comments per post) with an estimated ad revenue of 2.8 billion for 2016 (Source eMarketer); marketers need to ensure they are using the right tools to promote, engage and measure Instagram success!
LATEST INSTAGRAM UPDATEs – FEB 2018
Feb 2018 Instagram allows third party apps to schedule and post directly on the app.
Aug 2017 Instagram launches live video guest option. Live video helps you share in an authentic way, but sometimes it can be intimidating when you're on your own. Starting early August 2017, Instagram is testing a way users can go live with a friend.
Following our popular "how to get Instagram followers fast and free" article and to learn how to market successfully via Instagram, Global Head of Digital Marketing Strategy and Social Media Trainer, Mauricio Escobar from eDigital, lists some of the most popular and effective tools used by professional marketing practitioners below…

BEST INSTAGRAM TOOLS
Visit a specific Instagram tool theme:
Browse the whole Instagram tool set below…
Ad Parlour is an ad mockup generator for Instagram and other social media platforms. You can create free ad mockups to go on the likes of Facebook, Twitter, Pinterest and Instagram with the Ad Parlour. This useful marketing tool means you can see what your ads will look like prior to putting time, money and effort into creating campaigns.
Whoever your business aiming to target, BrandWatch Audiences helps you find groups of Instagram Authors based on what matters to your business – their demographics, passions, professions, where they're based, and who they engage with. BrandWatch Audiences is a powerful search that gives you instant results that will help you with your Instagram Marketing targeting strategy.

Deep. Social is an Audience Data and Analytics Platform providing insights into Demographics, Psychographics and Performance of 27,563,608 Instagram Influencers and their audience. It took them 2 years and $2M investment to mine this audience data and now it is based on real-time analysis of: – 8,158,849,959 posts on 702,427,212 social accounts. Offers a good analysis of influencers active audience in Instagram via API, WEB or PDF for agencies, marketing platforms and brands.

⚡ eDigital recommended ⚡ Founded in 2011 in France, Iconosquare is on of the top leading Instagram tools. Allows you to analyse, manage and run competitions for one or multiple Instagram accounts. There is a free version only for seven days. Paid plans include: Plus $49/year (does not include competitor or hashtag tracking) – Elite $149/year (includes competitors tracking up to 5 competitors and hashtag tracking up to 3 hashtags) – Corporate $499/year. You will enjoy using Iconosquare Index List to find top popular brands (Find out that actress and singer Selena Gomez is the most followed Instagram Account) or find out the most engaging Instagram Accounts. The Iconosquare Influence List is also a handy tool find top influencers by country. You can also find world's most popular instagram accounts.
⚡ eDigital recommended ⚡ One of the most complete Instagram tools you can ever imagine. Later not only give you Instagram analytics but also offer you the chance to plan. schedule your instagram posts. It also has a great integration with Linked.bio to make your Instagram shoppable.  helps you plan and schedule Instagram posts. It offers Instagram analytics too. Get 20% off with this later promo code
Top three things you can do with this tool.  1. Discover your most popular Instagram posts and turn them into ads. 2. Analytics: Export anyone's Instagram account, the followers, posts, comments or likes for any Instagram account. Export an Instagram hashtag. Get the data as a spreadsheet file, so you can do your own analysis. 3. Influencers: Search for Instagram influencers by keyword and filter by number of followers, engagement and location.
Great tool if you need to download a full list of Instagram followers or a full list of people who have liked all your Instagram posts or have commented on all your Instagram post. Also this tool is useful when you have thousands of followers but cannot search for a specific one natively on Instagram as there is no search bar. The free option on Magi Metrics will give you up to 100 followers or post per export. The paid version starting at  $100/month will give you up to 1 million followers/posts per export.
Deep.Social is an Audience Data and Analytics Platform providing insights into Demographics, Psychographics and Performance of 27,563,608 Instagram Influencers and their audience. It took us 2 years and $2M investment to mine this Audience data and now it is based on real-time analysis of: – 8,158,849,959 posts on – 702,427,212 social accounts.

Pixlee helps you monitor your brand, discover emerging Instagram influencers, and identify your top Instagram content. Pixlee is also a user content aggregation an influencer discovery platform.
Simply Measured offer a great free Instagram Analytics report for accounts with up to 25.000 followers. This free report will offer you some basic insights on how your Instagram account is performing and which images are getting the most engagement.  The whole Social Analytics Tool is paid (not cheap). Packages Starts at $500/month.
Social Bakers have added Instagram Insights overall metrics of Impressions, Reach, Website Clicks and Profile Views into their Suite in August 2017. Marketers using this tool can now cross-compare Instagram in one dashboard and clearly visualize where their marketing efforts are paying off. And they can do it in the same place where they get the rest of their social media data insights.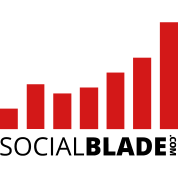 Social blade allows you to find Instagram stats of top 10, 50, 100 by number of followers – worldwide.

Animade is a London-based animation studio. They believe in the power of animated characters to bring a story to life. Whether it's a linear animation or an interactive experiment, it's the thoughtful details that truly make the biggest impression.  They offer design and production services from TV spots to social media campaigns, weird web-toys to beautiful illustrations. Their passion for exploring the ever-expanding potential of animation has led them to the making of innovative tools for the creative community such as: Boords for simple storyboarding. Animade is a team mixed of animators, illustrators and developers.
This pretty cool animated Instagram image has had more than one million views…
Anna is a freelance illustrator from Finland. Her passion is to create powerful animated GIFs! She welcomes any commissions or collaborations with brands.
Comic inspired animation work. Great animation timing and hand animation skills. His feed is mostly personal work.
Device is a creative studio focused on animation. They are a team of directors, illustrators, animators, designers and composers.
Gentleman Scholar is a creative production company, making compelling content with a design-driven narrative.
Golden Wolf is an award winning animation production company based in London.
Greg is a Visual storyteller • Designer • Animator Creative Director at @BlindLA + @thefuturishere
Well known for the "mythical mondays" project: an animated gif of 52 different mythological creatures from various folklore around the world.
Photographer and animation artist, this guy is popular for the viral swirling storm gif. With Photoshop, After Effects and special animation software, Wennström is able to bring movement to otherwise static images.



Kyle Strope is an illustrator/animator/art director/ living in brooklyn, ny. Currently employed full-time at BUCK.
Magoz is a nomadic illustrator and animator. He spends his time creating conceptual illustrations & animations for around the world, developing personal projects, and writing on his blog. He is happy to share his knowledge via top popular articles. Some below:
Super cool animation feed on his website, Markus get my personal high fives.
SARAH BETH HULVER – WONDERFALL
TACTILE MATTER – KENESHA SNEED
YUKAI DU
ALIGNMENT TOOL by Instagram
The Instagram's new alignment tool, when you position text or a sticker on your photo or video, new blue lines will appear to help you center it or avoid placing it anywhere that might get covered up when someone watches your story. The alignment tool will also help you snap your sticker back to horizontal when you rotate text or a sticker!
BOOMERANG
Instagram's Boomerang app, introduced in 2015, snaps a handful of photos in quick succession, and then turns them into a GIF-like loop that plays forward and backward. It's super easy to make Boomerang's in Instagram Stories now, but if you want to create them ahead of time (and upload to Instagram Stories later), you can use the original app. All you need to do is tap the record button to stitch together a burst of photos to create a short animation that plays forward and backward!
Canva's mobile app is fantastic for creating stunning social media graphics. But did you know that you can also use Canva to create amazing Instagram Stories? Thanks to their library of Instagram Stories templates, Canva has become one of our favorite tools for designing unique, and eye-catching Stories! Once you've downloaded the Canva mobile app, you can browse their library of professionally created templates. Next, upload your photo and add a filter or text overlay. Once you're done, tap "Save" and share away!
EYEDROPPER TOOL by Instagram
With Instagram's new eyedropper tool, you can now take any color from your photo or video and apply it to your text and drawing tools! You can find the new eyedropper tool on the far-left of your screen when you open the text or drawing tool.
App that allows you to change the date of a photo stored in your iphone. This is useful when using photos for your instagram stories that are dated 24 hours more as Instagram stories do not allow to use photos that were taken before 24 hours time frame.
Have you ever wanted to post a photo or video to your Instagram Stories but couldn't because it was older than 24 hours? That's where Pixelgarde comes in. It's a free app that lets you add, remove or change geotags, dates, times of day, and other metadata in your photos and videos. Select the photo or video that you want to post, and tap "Edit" and then "Change Date & Time." Change the photo or video's date to the current date and click "Done." Now when you navigate to your Camera Roll, the photo or video will appear at the bottom.
POLLS ON INSTAGRAM STORIES
Have you ever wanted to survey your Instagram followers about their interests, likes, dislikes, or anything else? Well, starting 3rd October 2017, you can! Instagram announced the launch of new interactive poll stickers on Instagram Stories which lets you ask questions and see results from your followers as they vote. So whether you want to know how your followers feel about a new services, what how to name your next product to host,where to open your next shop,crowdsource ideas, or simply entertain your followers, poll stickers offer an entirely new way to engage with your Instagram audience!
Instagram's new poll stickers will help you get answers from your followers.
This new feature is super easy to use! After you've taken a photo or video for your story, simply select the "poll" sticker and place it anywhere you like. You then write your own question and customize the poll choices. When your followers see your story, they'll be able to respond by tapping one of the two options you've added. And once you publish your poll to your story, your followers can vote and see results in real time. When you view your own Instagram story and swipe up to see the list of viewers, you'll be able to see how many votes each option received and how each person voted. Remember polls are part of Stories, your poll content will disappear after 24 hours.
BENEFITS OF POLL STORIES
Instagram's new poll sticker is yet another example of Instagram Stories becoming even more interactive, rather than something you quickly scan.
As Instagram says in it's release, "Whether you're trying to plan tomorrow's outfit, choosing which class to take, or figuring out where to go for dinner, now it's easy to share a two-option poll right in your story."
Rather than recording several 15-second videos for your Instagram Stories (which can be surprisingly difficult!), Storeo lets you record or upload a single long video and then it slices it up into neat little 15-second packages for you! Once you've downloaded the app, simply upload a video from your mobile device's library or record a new one. From there, tap "Export" to slice your video into 15-second clips. You can either upload directly to Instagram Stories from the Storeo app, or download the video and post it manually. Key features:
Stop worrying about the 15 second countdown timer and, instead, focus on what you have to say
Easily tell an Instagram or Facebook story longer than 15 seconds
Shoot a long video without continuously holding the record button
Convert pre-edited videos into Instagram stories
Make a selfie video that's not a mirror image (so they can actually read your shirt!)
Create Instagram AND Facebook Stories from a single video
Free to try, but exporting without a watermark requires a one-time in-app purchase $13.99.
Audio is hard to share on social media. Most major social platforms don't yet have native support for audio, so trying to raise awareness for your podcast or other audio content on social can be difficult. Anchor makes sharing audio to Twitter, Facebook, Instagram, YouTube – or anywhere else videos are consumed – incredibly easy.
First, just record audio directly into the Anchor app, or upload existing audio (a clip from your podcast, etc) to your Anchor account. Anchor Videos will then magically transcribe your audio. You can quickly fix any minor transcription issues and Anchor Videos will overlay your words synced perfectly with your audio in a beautiful, shareable video.
Best of all, you can export your video at whatever size you need: square (perfect for Instagram), wide (perfect for Facebook, Twitter, or Youtube), and tall (perfect for Instagram Stories). It's that easy.
You will like it because most major social platforms aren't built for audio-consumption. Sharing a URL to an hour-long podcast on Facebook will rarely convert to direct listeners in the moment. On the other hand, auto playing videos with mute-friendly captions are #trending and an effective way to grab peoples' attention.
Anchor's new tool lets you trim audio clips so you can share a minute from an insightful podcast, transcribed with captions. Here's an example.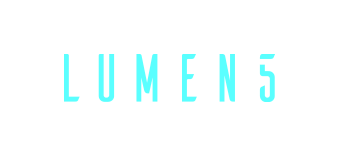 Interested in repurposing your content into videos you can share on Instagram? Looking for a no-cost tool to simplify the process? Lumen5 is a great tool that turns your content into a shareable social media video you can use on Instagram.
April 2017 Update: Instagram forced Instagress to shut down in April 2017. There might be other Instagram bots like this to be affected in the near future. We suggest hire one of our eDigital best Instagram Virtual Assistants.
You might want to use them to only automate the process of liking photos with specific hashtags or locations. I would not recommend to use these tools to automate the process of "following" as it might not pick up the right followers who would also like to follow you back and engage (like, comment) with your Instagram photos.
With any of the below tools ensure you set time zone is set ( if the tool allows) for your real location time zone AND server location for your real location as well as. This is important as Instagram can detect someone in another location is trying to sign up to your account sending strage signals to Instagram.
What these tools could you better?
Multiple hashtag liking: unfortunately all these tools do not offer multiple hashtag liking. Let's say you only want the tool to like Instagram images that have both #instagram #marketing. If one of the two does not appear, it will not "like" the image.
HOW TO GET LIKES ON INSTAGRAM FAST AND FREE 🔥 Popular article 🔥
LIKES FOR INSTAGRAM – THE FULL LIST OF APPS 
Boostgram offers real Instagram followers and likes in three clicks. They provide a full range of actions & settings to help you increase & target specific Instagram followers.
$97.99 One time payment. unlimited accounts. Automate the process of follow users, unfollow users, share photos, like photos, unlike photos, post comments, send direct messages, user search, photo search.
Same as other auto like, auto follower tools. Packages start at $2.99 for one day. If you pay for 30 days you can get the package for $59.99
Kickstagram will help you connect your Instagram account with real, relevant followers with the goal of helping you promote your brand and increase your conversions. Plans start at $149/month. Key features:
Research. Kickstagram will take the time and the care to get to understand who you are, your brand, and its unique audience. By doing this research, this Instagram followers growth tool will able to reach out to the demographics who are most interested in what it is that you have to offer.
Targeting. Kickstagram will create a unique, targeted plan for you to help you find and engage with the users who care most about your brand.
Outreach. Kickstagram outreach is real, it's large scale, and it's effective. This tool will reach out to potential new fans of your brand on a daily basis. The tool will engage with these people in a genuine, authentic way that maintains the integrity of your account.
Engagement. With every new follower, your overall reach and growth potential is amplified substantially. As these new users discover how good your content is, you'll start to see a truly measurable increase in engagement across your brand and ultimately more sales.
LIKEGROWERS 🔥 TOP TOOL 🔥

Likegrowers is a professional Instagram growth tool that generates attention to your Instagram profile by fulfilling your liking strategy. This web-based tool helps you to get organic likes and followers on Instagram. Packages: USD$$9.99 for 25.000 likes, USD$34.99 for 125.000 likes and USD$49.99 for 250.000 likes.
OUR TEST We are currently testing this tool with our dummy Instagram account and so far it has resulted on getting us one follower every 200 likes. This means that if you buy their $49 package: 250k likes then you could expect to get around: 1250 new followers. Their recommended "like" pace is around 70 likes per hour and their suggestion is to keep it that way to avoid a temporary liking ban from Instagram. Keep in mind that your $49 package might take around 5 months to burn at the pace of 70 liks per hour.
Key features:
Liking photos of followers of a specific Instagram Account. This feature is an amazing feature where you can target a specific group of people who have already shown that they have interest in specific profiles. What this feature does is that it likes pictures from followers of a specific Instagram account that you enter.
Liking specific geographic locations. With this feature we want to target local Instagram users. This feature likes pictures in a specific location (cities, towns , countries) that you enter. All the pictures that are geo-tagged within that location will be liked. You will target local people who will see your Instagram profile.
Liking photos of your followers. To stay in touch with people that you are following it's important that you show that you are there. We automated this process so you don't need to check every time whether you've liked every picture in the news feed of your Instagram profile. This feature is great for showing loyalty to the people that you are following.
You can add a list of blacklist hashtags to avoid certain hashtags to be liked.

My Instapal will engage your targeted audience via hashtags in posts. All the actions are safely performed. You will not be abusing Instagram service.No fake followers. With myinstapal, you will only generate organic followers who are actually interested in what you're offering! Their reporting system helps keep track of how many genuine followers you have gained. You can login to your dashboard to monitor your growth. They offer a 7 day free trial. Then packages start at $14.99
OUR TEST. Forget their $49 cheapest package as the user interface is a complete disaster and it will take you ages to figure out what to do. Also, with the $49 package you constantly (daily) need to queue the photos you want the tool to like and the accounts to follow. This process instead of offering you a solution, it gives you far more work. You can easily do that directly on your instagram. Knowing this, the only thing that you probably need to review is their $99 package per month. We tested this package with a dummy Instagram testing account and it brought 2600 followers in six months. Be mindful that even to get that result, River needed to hit the "7500 following" quota Instagram allow to follow. We are now in the process of bulk un-following to find out the actual net gain.  Lately the tool has not actually quite work that well for some clients, liking non-relevant photos our clients have specified via hashtags. My recommendation is to not use this tool until they can give you 100% guarantee they will like only photos of the hashtags you selected. Their customer service is very responsive though.
Instagram and Twitter auto liker and bot trusted by over 25,000 happy customers. Auto liking is an easy-to-use and affordable way to attract  business and traffic to your Instagram account. Their software likes photos and Tweets on the behalf of your account. You pick the hashtags to follow and they get to work. It's not spammy to receive a like, that's why we've only ever done likes. When people receive your likes, they are inclined to check your profile and like and follow you back. Robolike likes about 60-80 photos per hour. Price starts at 7.77/month.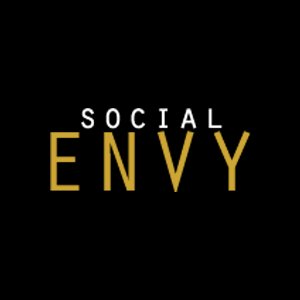 Social Envy helps you grow your Instagram users by engaging with your target audience. Prices start at $20/week but you will have to subscribe for 10 weeks minimum. Some of their advanced targeting options include:
Username: Target Instagram followers of the followings of a specific Instagram username.
Location: you can target specific countries, cities, towns or even specifics like schools or businesses.
Gender: you can target specific gender: male, female.

Three day free trial. US$28/week. expect around 500 new followers a week. Targeting types:
Hashtags: Social Gear can target your ideal customer by the hashtags they are using on Instagram. This allows you to reach people all over the world that are actively engaging with hashtags related to your content, business or brand.
Accounts: Social Gear can target anyone that follows specific accounts on Instagram. This allows you to reach the customers of your competitor by engaging with people already following their accounts.
Locations: Social Gear can target any location (venue, city, state, country, etc) relevant to your business. They can reach people in a specific city like Long Beach or a specific location like the bar around the corner from yours. This enables you to grow your business, locally.
As other tools they will work with you to determine the exact type of real people you want to target and who are interested in your niche.They automate the "liking" process to attract real people to your Instagram account! With this tool you can also target your competitors' followers who might be interested in your offering. Packages start at $9.95 (3 days), $79 (for one month) and the amazing $199 (for 3 months),costing you only $66 per month. One of the most cost efficient services.  Use promo code "15OFFSALE" or "XMAS15" to get 15% off.

$29.99 (120 days). Free 5 day trial period. The tool will like and follow specific hashtags or locations. Allows to exclude following "private" users. It allow us to build a new account from no followers to 3200 followers in 3 months.
OUR TEST. Lately #likes has been having issues connecting Instagram accounts to the bot taking you to make security code verifications via phone which has proven to be a nightmare.  #Likes offer customer support via chat and email but many times the chat is supposed to be live but noo-one responds and when sending emaisl for support it can take weeks for someone to respond.
VIRTUAL ASSISTANTS FOR INSTAGRAM
Let an Instagram Virtual assistant manage, support and optimise your Instagram: Check out information about our best Instagram Virtual Assistants (IVA).



BEST MONETISATION PLATFORMS FOR YOUR INSTAGRAM PHOTOS
A popular stock photos website. You to upload your photos for buyers to review. You can sell your photos for between $0.50 and $80, and you will earn commission for every piece that is purchased.
This app helps mobile photographers make cash from their photos. You can upload your photos and making them available for purchase as stock images. For every photo sold, you make $5, and you can sell the same photo an unlimited amount of times.
Snapcape asks you to sell your photos within certain categories, such as restaurants, hotels, pets and laptops. You will upload 10 photos and they will review the quality of your work to whether list you or not.
allow users to sell their mobile photography for money. You can submit your photos for cash approx $100 per photo. As photographers build more credibility on the site over time, they can potentially receive more briefs from buyers.
Part of Alamy, a large stock photo agency. Stockimo has paid $140M out to photographers. You upload your photos and once it's approved, it goes up for sale. You receive commission for every photo sold, and you are permitted to retain the copyright to your work.
Australian based influencer platform will pay you for your Instagram photos.
⚡ eDigital recommended⚡  Twenty20 is the world's largest mobile photography marketplace and a community of the world's top mobile photographers. Twenty20 is where creatives, marketers and business owners go to share and find inspiring, authentic stock photos. If you are a photographer, you can gain exposure, connect with other photographers, and sell your photos to anyone around the world. If you are a marketer or business owner, you can find real-world authentic, original imagery from everyday experiences that you can use under a simple, royalty-free license. Get this $40 credit for your first transactions. They have an in-house legal team with a quality review service to ensure buyers are legally protected with the same legal assurances they receive when buying stock photography on Getty or Shutterstock, but getting more authentic, less-staged stock photos and supporting amateur photographers 🙂



Apps that allow you to mass unfollow on Instagram saving you manual time unfollowing hundreds and even thousand users your account is following…
CLEANER FOR INSTAGRAM (ITUNES APP)
INSTACLEAN FOR INSTAGRAM (ITUNES APP)
Find out below some of the best free and paid Instagram competition contents apps, tools and platforms. 



Consumer competitions and social media scheduling and publishing tool for Instagram and other social media platforms. Allows you to avoid multiple entries from the same person, just one competition entry per user. Great nice visual reports. Agora Pulse offers a free trail that includes:
Social Conversations Management at Lightning Speed. Never miss incoming content and get to inbox Zero in minutes.
Easy Social Media Publishing. Schedule, collaborate and publish across the major social networks from one place.
Identify New Business Opportunities. See who's talking about you and find prospects, brand influencers and ambassadors
Shareable Social Media Analytics. Your social media analytics can be easily exported to powerpoint with awesome graphics.
Some of the consumer competitions and contest you can run with easy promos are:
Sweepstakes: Create a sweepstakes among the users who comment on a post on your Instagram profile. You can ask as a requirement that they follow your brand and filter the finalists based on number of friends tagged. Includes tool to pick winners randomly, automatically and transparently.
Instagram Photo Competitions: Organise a photo contest among your followers on Instagram. Publish the photo competition on Instagram and on any website. Photography contests are great to create engagement, visibility and UGC. Manage and moderate the entries and pick a winner.
Your first competition is FREE on Easy Promos!
Gleam offers marketing apps designed to help you grow your business. You can run Competitions. Add your prize, choose your actions. Key features include:
Verified Actions. Gleam verifies the entries to most social networks, this saves time & improves the quality of your competition.
Responsive Widget. Responsive and offers a number of options to ensure a seamless experience for mobile users.
One Click Entry. Once a user registers their social accounts with Gleam they'll be able to enter your competitions with only one click.
Unlimited Potential. unlimited combinations of entry methods, plus the ability to easily create your own custom actions.
Built-in Viral Sharing. Reach more potential entrants by allowing users to refer their friends for extra entries with our viral referral links.
3rd Party Integrations. Gleam can be integrated with top popular social media networks & email providers.
Fraud Protection. Easily identify and deal with any suspicious activity that may be happening in your campaigns.
Multi Languages. Over 20+ languages are supported , you can even add your own text or phrases.
Easily Pick Winners. Pick winners for your campaigns randomly inside Gleam or easily award manual entries for creative contests.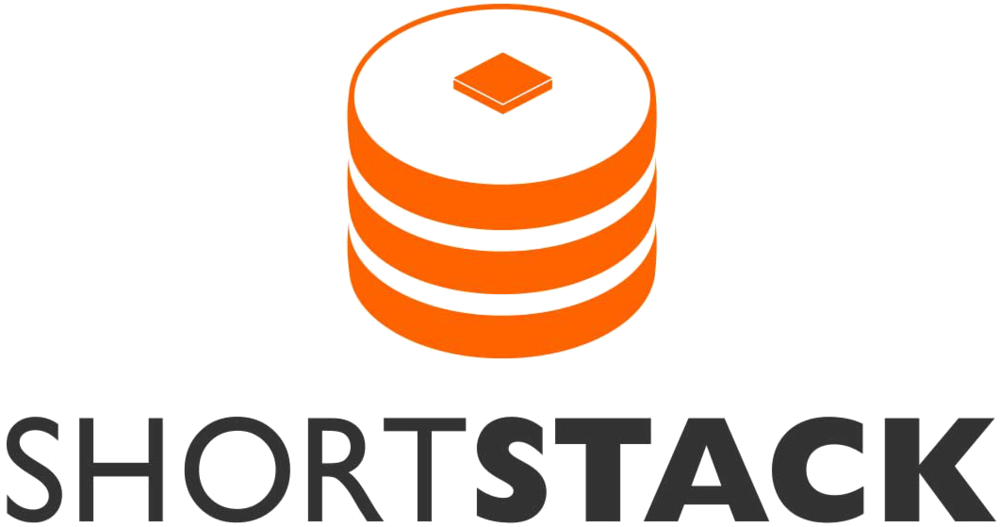 ShortStack is a great tool not only to create and run contests but also it helps you get explicit permission to use that content via their Rights Management tool. ShortStack leaves the poster a comment asking for their consent. When they reply yes, ShortStack detects the reply and notifies you that you're free to use the content. For example it can comment: "We love your photo! We'd like to share it on our website and social channels. To give us permission, please reply with "#yesyoucan." It's actually possible to ask for any permission because the message that is sent from ShortStack can be fully customised. ShortStack can also hold voting competitions or offer discounts. This platform also offers you a competition embedding code so you can add the code on any page on your website. Packages start at USD$29 month or USD$159 a year.
With ShortStack, you're able to collect and store entries into lists (aka databases) and then, using ShortStack Marketing Automation, you can:
They also offer autoresponders which are a great way to stay connected with your visitors after a contest or other promotion. Instantly send those autoresponder emails to people once they fill out your ShortStack forms — great for entry confirmations, thank you emails and coupon delivery.
You can customise the email to include anything you want, including unique referral URLs, coupons and deals, featured products and links to your social profiles.
Schedule emails to send to your ShortStack list on a specific day or send them immediately — perfect for announcing a winner, sending reminders, or follow-up marketing.
Customize emails with entrant information by including merge fields — makes emails more personal.
Use templates to create emails in minutes and target email recipients using filter options.
ShortStack for WordPress plugin lets you quickly embed your ShortStack contests, giveaways, lead-gen forms and promotions on your WordPress site using a simple shortcode. Their data shows that campaigns embedded to a website or blog get 83 percent more views and 3x more entries than campaigns published to Facebook alone.
Wishpond's app supports photo and hashtag contests on Instagram. But you can also use Wishpond to design a contest landing pages to highlight your prizes, approve or deny entries, and use the app's analytics to keep an eye on your contest's progress. Once you've created an account, you can build a "campaign." Start by designating the hashtag you want to use for the contest. Once the contest is up and running, use the app's analytics to keep an eye on its progress. You can see the number of conversions and viewers for the contest, and you can also view all of the entries and stop the contest at any time. Packages start at $49/month. 14 day free trial.
If you're running an Instagram photo, video, or hashtag contest, WooBox's dashboard makes it really easy to set age restrictions, track submissions, approve entries, and pick a winner. Once you've connected WooBox to your Facebook account, you'll get access to a dashboard with a ton of options for creating promotions, sweepstakes, UGC contests, and more.
INSTAGRAM CONTEST WINNER GENERATOR TOOLS
Looking for a reliable and free Instagram video downloader? Choose from any of our top 5 best instagram video downloaders tools listed below!
Note: we use the same video to test all the below tools. The video length was 23 seconds minute.
You can use our video url for your own testing: https://www.instagram.com/p/BXwu0jKh0Yo/
Our test: works like well! We download it our 1 minute video in less than 15 seconds on mp4 format. You just need to type the Instagram video url and click on the download icon and you will get your video on mp4 format.
Downloadvideosfrom website gives you the option of downloading Instagram videos in three formats mp3, mp4 and mp4 hd.
Our test:You might want to skip the MP4 HD option as it does not really make much visual difference. Downloading on MP4 hd t took around 5 minutes. The file size was still the same as other downloads on mp4 at 4.9mb.
Our test: works like magic! We download it our 1 minute video in less than 15 seconds on mp4 format. You just need to type the Instagram video url and click on the download icon and you will get your video on mp4 format.
Key feature:
It gives you the video lenght before you download it in case you need to know that 🙂
Our test: Not pretty website but does the job nice and quick. it downloaded our 1 minute video in less than 15 secondson mp4 format.
we can source the right images for your account and research the right colour palette to build visual consistency across your entire Instagram presence.

Creative crowdsourcing in case you want to buy unique imagery.

Tongal connects businesses in need of creative Instagram work with an always-on network of writers, directors, and production companies who deliver it.
SCRUNCH  🔥HIGHLY POPULAR 🔥
Srunch is eDigital top best recommended influencer platform which enables brands, retailers, and agencies to connect to online platforms, giving them access to over 20 million global influencers. They minimise the risk of partnering with the wrong people by using data to analyse and rank influencers from top performing to least engagement. Based in Brisbane, Australia, clients can track their campaign on a dashboard that lists the top performing influencers, showing their social reach, post engagement, and website traffic. Clients can see whether influencers have produced any content that's driving a return on investments for their business. The platform monitors social media conversations from the campaigns and aggregates activity for every post to see which one is having the most impact.
Different Factors: 
Scrunch influencer search capabilities include the option of filtering down by people talking about a specific brand or their competitors, in a particular location, on a particular marketing channel, this way brands can find the right influencer to work with.
Scrunch also offers a specific influencer search bot for Slack users called: Scrunchbot. Say "see you later" to time-intensive hashtag searching and instagram stalking to find the perfect influencer for your next campaign. The Scrunch bot will find the top 5 influencers who match your exact search requirements in just 30 seconds based on follow range, location and topic..The bot was launched in September 20017.
Australian based.
As a US based company, Brandwatch truly does bring Orwellian aspects of the past to a reality. This influencer marketing platform acts as a digital database through collecting vital insights surrounding customer word-of-mouth. The software brilliantly identifies the next market opportunities by observing millions of conversations every day as they happen globally. Through gaining customer insights, Brandwatch helps brands drive product innovation through gathering hidden opinions and identifying product threats as they arise. Brandwatch also allows you to identify social media influencers by topic. The organisation currently offers three products that aid the consumer analyst process: Brandwatch Analytics, The Vizia Platform and Brandwatch Audiences. To run a trial and see the power of this software, try the demo. Clients: Walmart, ASOS, Unilever, eBay, IKEA, Microsoft, Pepsico.
Collabosaurus connect your brand with Australian influencers that matches your target market, their list of influencers are actively seeking collaborations, and can get you the exposure you need. Collabosaurus cuts down the research, reach-out and negotiation time it takes to source partnerships the old-school way. Different Factors: The organisation differentiates itself through offering extended services like: events, workshops and marketing strategy sessions. Collabosaurus influencer database is approx 2.800 members located in Australia, New Zealand, America, Canada and the UK (according to their website by Dec 2016). Founders: Jessica Ruhfus. Featured on: the Daily Telegraph, The Huffington Post, News.com.au, Business Insider. Australian based.
For influencers and brands that are looking to advertise across all social media platforms, Collective is for you. They transform power into passion across the fashion and lifestyle influencer channel. Collective has emerged as a key players in the influencer marketing industry through extending its capabilities in terms of empowering its influencers. They offer additional help and tools for influencers to extend the reach of their audiences. They ensure that all social media platforms are efficicently and effectively used by influencers to monetize everything. Collective differentiates itself through the introduction of the new marketing strategy called 'emoticodes'. This strategy allows influencers to directly monetize their snapchat stories through viewers. The Collective never falls short of content ideas for their influencers as they have access to thousands of retailers and brand partners. Clients: Sephora, H&M, FOREVER21, TOPSHOP, NORDSTROM, asos
Instabrand describes themselves as "the ultimate influencer platform" as they have continually proven to make immense impacts with their campaigns and movements. This US based social media marketing organisation truly shines in the competitive scene and differentiates itself through its humanistic approach. Instabrand creates capitvating content and leverages authentic audience relationships through giving brands a human voice. They focus on building stronger, deeper and long-term relationships between brands, influencers and viewers through making campaigns realistic so that viewers are on equal terms. Instabrand famously withstands and connects with 100,000+ influencers across all mobile social media platforms. Clients: Hyundai, Levi's, Marvel, McDonald's, Airbnb, Calvin Klein, Colgate.
Instagramers.com was founded by CEO Phil Gonzalez with the main aim of trying to help people share their experiences and ideas through instagram. In recognition of Instagram's potential, Mr. Gonzalez began the global movement in recognition of its unique communication effects as it "is like Twitter but with pictures". This online instagram forum allows 'instagramers' to share their life, feelings, sensations and advice with other users to build followings and maximise reach. Mr. Gonzalez created the forum as a basis to organise meet-ups for influencers within the same industry or sharing similar passions. Now, Instagramers is one of the most popular Instagram communities worldwide with regular meetups, tutorials, and instagram information.
HelloSociety network can match your brand with  talented content creators on social media –  including photographers, chefs, stylists, DIY mavens, and more – whose unique skill sets are tied together by a common theme: an eye for all things beautiful and an intimate knowledge of what works well on their social platform. HelloSociety influencers have created thousands of pieces of professional-quality, platform-optimised content for brands. Top categories include: categories: food, fashion, travel, entertainment, automotive, CPG. They've whipped up original recipes inspired by major motion pictures; they've shot editorial-style outfit inspiration for apparel lines of all kinds. The content created by Hello Society influencers aims to be authentic and high quality and performs an average of 77% better than content produced by the brands themselves.
After only being launched two years ago, HooZu are the purveyors and perseveres of influential marketing. HooZu has risen to the top through choosing the correct technology, talent and management style that is appropriate for your business and related objectives. HooZu gains a competitive edge in the way they are able to manage multiple campaigns to build flight to the frequency of messages transmitted to targeted customers. Different Factors: HooZu goes beyond and continually tracks the success of campaigns to offer real-time reporting and gain customer insights. The company holds unlimited potential as it has access to all levels of online influencers across all social media channels. Pricing: highly competitive rates as deemed by the influencer requested. CEO: Nathan Ruff. Influencers: Kerrbox (Rod Kerr), Ministryforstyle, Ashleigh Jade, Lote Tuqiri. Australian based.
Launched in early 2014 ad coming out from the Melbourne Accelarator Program, Hypetap is a platform that connects brands and agencies with social media personalities and celebrities. You can set up a campaign and manage it end to end on the Hypetap platform that includes negotiating with all your influencers, managing all the posts and even having and recording the conversations you have with each influencer within the platform. As a marketer you get all your aggregated campaign results metrics into one single dashboard that includes how each social media platforms perform for your campaign and get a good insights on how each influencer performed on your campaign. In 2016, founders mentioned they have a network over one thousand influencers with an aggregate reach over 85 million. offers curated influencer marketing – a marketplace for brands, agencies, influencers and talent managers. Differentiator Factors: Unlike other platforms that use a contest or marketplace approach, where influencers produce content with the hope of having it selected, often without return, Hypetap enables brands to work with influencers to ensure a higher quality of content. Additionally, the platform gives users full approval of the process and access to reporting in real-time, enabling brands to have a more genuine and predictable set of KPIs. Pricing: It is free for brands or agencies to set up campaigns on Hypetap. However, there is a 10% fee on paid campaigns from the client and another transaction from the influencer. Where do their influencers come from? They come from Instagram, YouTube, Pinterest, Facebook, Twitter, Snapchat, and blogs. Other tools and services: Full creative agency taking all the work from brands and Instagram influence rank tool that measure how "influencing" is an Instagrammer. Founders: Detch Singh and Nikhil Madhok. Clients: G, Nestle, Nine West, Holden, Tripadvisor, Shoes of Prey and Disney. Australian based.
Klout is a US based influencer marketing platform that helps users be known for what they love. Their aim is to build client followings through creating and sharing great content that the influencer is passionate about across social media platforms. They make content suggestions to influencers that is original, makes an impact and gets a reaction from responders. Klout differentiates itself from other influencer marketing platforms by having its own social impact ranking scale; this is a definitive rank that lists brands in each industry according to who has the largest impact socially. Klout's influence is ginormous and continues to grow with 620M+ scored users, 1M+ Klout Persk delivered, 12B daily social signals and over 200K businesses using Klout. Featured on: Barclays, WIRED, Business Insider, Mashable, CIO.
In recognition that brands names want to capitalize on the true value of influencer marketing, NeoReach was founded as a software solution to this. However, NeoReach did not want to hand over all of the power to brands, so they created a self-service influencer marketing platform; where agencies and influencers can manage their own relationships with brands, while paying no commission.  Currently, NeoReach has a basis of 3M+ influencers to connect with brands and market campaigns. Additionally on top of all this, NeoReach's software also offers Influencer Analytics, Exportable Reports, API Integrations and a Client Portal to make it easier for both brands and influencers to maximise reach through building brand loyalty. Need more information? Talk directly with NeoReach. Featured on: The Wall Street Journal, ADWEEK, Business Insider, REUTERS.
Nuffnang is an influencer marketing service provider that is centered around blog advertisement. The company focuses on building strong relationships with brands and global bloggers that are constantly being engaged with by followers. Nuffnang hosts and supports a Global Community of over 966k Blogs with the aim of connecting influencers with suited brands as Nuffnang understand that all campaign are unique. Differentor Factors: Nuffnang differs from other influencer marketing services in that all thoughtfully-crafted campaigns are aligned with designated budgets. Nuffnang plans the creation of authentic opinions  of their bloggers to drive optimal media coverage while maintaining desired relevance. Influencers: Cheree, My Poppet and Imogen Lamport. Clients: Cadbury, Coles, Dove, Samsung, Westfield, SONY, SHARP, Jetstar and Clarks. Australian based.
Since 2010, Olapic has cemented itself in the international influencer marketing services industry as a major contender. Their mission of using creative content that relates to the viewers' lives has allowed them to continually prosper as an organisation as they envision communication between the influencer and viewer as a relationship. They use their content platform with precision to amplify every possible touchpoint with responders. Hence the organisations prides itself off three key words: curate, activate, and analyse. The software also offers a plethora of user abilities, from posting content and tagging products, to monitoring click view rates, revenue and performance. Founders: Pau Sabria, Luis San, Jose De Cabo.
Pixlee helps you find, partner, and measure social influencer marketing relationships to increase brand awareness and increase sales. Use the high quality influencer content and their assets to improve your Commerce conversion rates. Key Features:
Influencer Discovery. Discover and grow the power of your brand Influencers across social media. Pixlee's Social CRM gives brands an easy to use set of tools for discovering influencers and brand advocates. You can find your most engaged customer advocating on behalf of your brand across Instagram, Twitter, Facebook, etc. Look across social media for the people engaging with you brand that have the highest reach and influence.
Influencer WatchList. You will be able to dentify people that are relevant to your brand and audience but have not engaged with your brand directly yet. This tool will help you create new influencers from watchlist and convert potential influencers into brand advocates.
Influencer Management and Measure Hub. Pixlee offers a centralised platform for Influencer Marketing. You can get rid of manual spreadsheets and messy inboxes for managing influencers. Pixlee influencers hub will help you organize, track, and manage a network of social influencers and brand ambassadors. You will be able to monitor and track the business ROI impact and success of your Influencer program.
One to One Messaging tool. Pixlee platform offers a way to reach out and connect with key customers through Pixlee's Message Center so you can maintain a regular cadence with top customers and help create more 1:1 relationships with your most important customers.
Influencers Content Collection and Curation. Pixlee's Social CRM also collects the content and high performing content Influencers create about your brand.
Influencer Campaigns and Galleries. Pixlee influencer platform allows you to use high performing influencer content across Social, eCommerce sites, and email, to inspire shoppers to engage and purchase. Pixlee will help you make influencer content shoppable and publish across your top marketing channels (websites, e-newsletters, etc). The idea is to extend the life of your investment into Influencer Marketing by using their content in more channels.
Infinite Fresh authentic content. The content your influencer create will outperform stock and professional creative. It is authentic and scalable way to get more fresh content for all marketing channels.
Measure Influencers Marketing Campaigns. Connect influencer marketing campaigns to actual sales and track the performance of different influencers and their content.
1 million global brands leverage the rewardStyle network to harness.. fragmentation of influence at scale, incentivIsing and compensating the world's most premier digital style influencers to create original, on-brand content about their products across web, mobile and social platforms,
rewardStyle is the only network in the world that has historical retail and branding performance data across the worlds most influential digital content creators Access to that exclusive data is part of an ecosystem of influencer marketing tools that give rewardStyle brands an advantage.
At last, the international market has seen a relationship building social media platform that prides itself off its matchmaking capability. Seen Moment has developed a sustained competitive advantage in the influencer marketing scene through being analysts in the way they match the correct brand with the correct influencer. They identify the suited influencer through data and problem solving, to maximise the impact of every marketing effort foregone. They understand that marketing begins from the consumer's process of problem recognition. From this awareness stage, the organisation aims to build trust, loyalty and community with their clients to ensure that the consumer's post-purchase behaviour and thoughts is nothing but positive. Seen Moment also goes beyond the typical influencer marketing service by providing resources that enhance business know-how on topics like Snapfluences, Moment Marketing, Instagram Insights and Tourism Marketing. Clients: Hilton, Reebok, Barnes & Nobles, Pepsi, Microsoft.
The Social Folio App is a differentiated influencer marketing service that solely focuses on supporting the  influencer. The App acts as a management tool for the influencer to seamlessly manage their social media platforms in order to maximise frequency and reach per upload. Social Folio makes content importation very easy through merging software like Dropbox, Gmail and Google Drive to consistently sustain data. Differentor Factors: the app becomes a bargain as it includes 3 main features in a single purchase: 1. Multiple Portfolio; 2. PDF/URL Support; 3. Video Support. Combining these features creates the ultimate self-management platform for sole traders. Featured on: the Australian Business Review, BRW., Herald Sun, Marie Claire, RUSSH. Customers: Natalie Rose, Frank BODY, Elyse Knowles, Tully Smith, Tim Sharp. Australian based.
Social Soup was founded through the realisation that influencers are the most powerful advertising sources of new ideas and innovations. The organisation focuses on testing prototypes and early-stage concepts before other companies through all social media channels. Social Soup feeds off connecting brand new products and campaigns with leading influencers. Differentor Factors: One of Australia's largest influencer community with over 170k 'soupers' and over 450k products that have been trialed. This organisation differs in the immensity of being able to handle multiple projects coherently by building personalised customer profiles. Social soup aims to build relationships with influencers to aid their relationships with targeted customers. Founder: Sharyn. Clients: Nutella, BONDS, Dyson, Fitness First, Veet. Australian based.
Influencer marketing network of over 30000 Instagram Influencers for Asia (inc Singapore, Malaysia), Australia, America and Europe. Your StarNgage Rate Card is a great way to get in front of hundreds of brands looking for influencers like yourself. When you join StarNgage, you have access to Portfolio to showcase yourself, your site, and your content with our free customizable media kit for influencers. Be instantly searchable by brands. A rate card is useful when a potential advertiser views your portfolio and decides to get more information about your charges. You can provide your desired rate.
Starngage is an influencer marketing service provider that solely focuses all marketing efforts towards Instagram. With an phenomenal amount of over 18,000 and still growing influencers from 132 countries, StarNgage allows brands to partner with key influencers to customise, manage and launch powerful marketing campaigns on Instagram. The organisation works internationally to match the right influencers to the right brand through matching commonalities in brand values like interests, industry, attitudes and beliefs. StarNgage differentiates itself by easing the negotiation of prices between the Influencer and brand. This influencer platform follows a four-step process for their campaigns: (1) target, (2) identify, (3) amplify and (4) track. StarNgage works with a continuum of influencers, some with less than a few thousand followers, other with hundred of thousands.
Tapinfluence is an organisation that has sprouted from the realisation that smartphone technology has empowered influencers to achieve feats that were never before thought imaginable. In recognising the production of an influencer economy, tapinfluence created its influencer marketing network to change the way consumers buy things forever. The organisation  understands the significance of maximising marketing ROI and knows from firsthand experience that organisations who are not using expressionists are slowly falling behind. Tapinfluence determines pricing based on categorising their three targeted customers: influencers, enterprises and agencies. You can request a demo now. Clients: Betty Crocker, Volvo, Target, SEIKO, Macy's. M7M's, LEGO, Hallmark, Coca Cola and Canon.
The Midgame is a simpler influencer marketing service provider that really numbs down the process of matching influencers and brands. They are the managers of publications, taking the initiative to monitor and deduce valuable reports for both influencers and brands. The Midgame truly takes the responsibility and task of developing the marketing campaign for an organisation. As a sunrise enterprise, The Midgame has already impressively gathered a network of over 18,00 influencers and has connected with Fortune 500 companies to promote their products and events. The organisation even provides a search function available for FREE so that companies can research potential influencers according to keywords searched. This search option quickly summarises the influencers engagement rate (as a %) and views per video.
The rise of the digital economy is at its exponential peak and here is the Influencer marketing platform that has recognised and accommodated for the change in the marketing landscape. Through observation of a changing digital economy, the founders of Traackr realised that brands must transform with the economy, or else face a disgraceful fall and cut to current successes. An example of this inability to adapt was demonstrated by Kodak. From this purpose, Traackr sees their resources and team member as change agents that support clients through their process of transformation .They know that influencers are the key to aiding this transformation battle through firsthand experience. The organisation saves clients's time by identifying influencer and brand matches according to statiscal analysis' and personality similarities. Traackr maintains impressive reviews through its ability to track both quantitative and qualitative outcomes of campaigns. Clients: L'Oreal, Coca Cola, Forbes, SAP, intel, MONOPRIX.
TRIBE is a relatively newer influencer marketing platform that recognised a fault in the market. The organisation's leading entrepreneurs recognised that influencers had less power to manage themselves and communicate to brands to advertise their products. In light of this, TRIBE created a marketplace where influencers can more easily engage with brands and audiences on a 1:1 basis. Different Factors: Brands create campaign briefings and content ideas for the influencer in case they are short of innovative thoughts, however they still leave the power with the influencer as only they can construct their post. Pricing: For brands, TRIBE charges a 20% commission on any post they purchase; for Influencers, TRIBE is a free service. Founder: Jules Lund. Australian based.
This tool focuses on the Instagram niche, Visual Amplifiers (VAMP) is a rapidly growing digital advertising start-up that now has offices internationally in Australia, Singapore, Hong Kong and the UAE. The organisation has experienced phenomenal growth through their motto of having big ideas, with bigger results. Their aim is to hit all social media topics related to demographic product placement through matching the correct brand products to the correct influencers to maximise reach. Different Factors: Vamp goes beyond the typical influencer marketing platform by providing regular articles that update and inform consumers about changes in social media, and about topical matters that are high in demand. These articles are created in ambition of further educating influencers to become bigger and better, ultimately creating instabosses. Clients: Lagavulin, Nude by Nature, MasterCard, eBay, SAMSUNG. Australian based.
Viral Nation is a global influencer marketing, and talent agency. Their influencer talent agency represents top social media influencers on Instagram, YouTube, Facebook Twitter Snapchat & Musical.ly. They leverage our 600 million reach (and growing) to pair social media creators with top brands. Viral Nation also offers Influencer Talent Representation Services that includes full service management and representation for the world's top social media influencers via their extensive experience, strategic partnership, and alliances. 
AUTOHASH
According to their website, AutoHash uses a computer vision algorithm to find the best hashtags for your Instagram photos. All you have to do is upload a photo and the algorithm will generate a list of relevant hashtags based on the objects in your photo.  Download Autohash to your Android device and upload a photo. Autohash will then analyse the objects in your photo and show you any relevant hashtags. Free download: Android
Finding hashtags that are relevant to your community can make all the difference, and that's exactly what Display Purposes can help you with! All you have to do is type a few hashtags into the search console and Display Purposes will generate a list of relevant, suggested hashtags. All generic, banned, and spammy hashtags are all filtered out, which is great so you don't have to worry about getting shadowbanned. Simply open their website and type in a few hashtags that are relevant to your post. Display Purposes will then generate a list of 30 similar hashtags that are often used alongside the ones you entered.
FOCALMARK
Like Display Purposes, Focalmark is a great tool for finding relevant Instagram hashtags. However, while Display Purposes selects relevant hashtags based on popularity, Focalmark uses both human research and a "ranking algorithm" to make ultra-relevant hashtag suggestions! Once you've downloaded the mobile app, simply select the content categories that are most relevant to your post. You can narrow down by topic, style, location, and camera type. Focalmark will then filter through thousands of hand-collected hashtags and rank them based on reach and authenticity. Free download: iOS & Android
HASHTAG PIRATE
Do NOT use it. it is spam and will not be able to close your window once you go to their website.
Allows you to search for multiple Instagram hashtags #
Post Instagram photos from a pc desktop using bluestacks tool. Instructions here.

The easiest way to plan, track, and amplify your Instagram marketing. Create beautiful Instagram content on desktop or mobile and schedule reminders to post your photos at the ideal time. While Buffer can't do the Instagram posting for you, they send you a reminder. As you may know, Instagram does not allow outside apps to post directly to Instagram. With Buffer's Instagram support, you can create an Instagram reminder in the web or mobile app, and when it's time to post, Buffer will send a notification to your phone that loads your photo into Instagram with your pre-written caption saved to your phone's clipboard, ready to be pasted. You can start for free with only one Social Profile per Platform and ten scheduled posts per month.
Key features:
Create a consistent Instagram Schedule. Reach your audience at the ideal times. Boost engagement by staying in touch regularly and sharing your best content.
Track key Instagram analytics. Measure the performance of your posts to see how your audience is growing and how your followers are engaging with your content.
Plan your Instagram Post reminders. Fully organize your Instagram campaigns from desktop or mobile. Receive reminders when it's time to post.
Team collaboration. Collaborate with team members to organize your upcoming Instagram posts and campaigns. (Available on Buffer for Business version).
COSCHEDULE ⚡ eDigital recommended ⚡ 
Far more than only helping you manage and schedule your Instagram content, Co-Schedule is a drag and drop marketing calendar. You can sync your teams inside a collaborative, cross-functional calendar for social, content, email, events, and more. However the tool that you can use to actually queue your Instagram post is an extra payment to your monthly package. They call it "ReQueue". You can add ReQueue to your calendar and eliminate manual social scheduling. You create your messages once, add them to ReQueue, and let CoSchedule intelligently send them out at the best possible traffic times for all your social networks. Monthly packages start at $30.
Crowdfire enables you to schedule your Instagram and Twitter posts. You can choose to post manually, or it will choose the best times to post based on when your followers are most active. Once you have created your post and written a description, Crowdfire will analyze the information and suggest the best hashtags to use. The app limits you to 10 posts a day. Photo filters are not available. It has apps for iOS and Android devices. Cost: A free plan is available, although limited; premium plans start at $9.99 per month.

Hootsuite help you enhance your social media management. You can manage multiple social media networks and profiles from Hootsuite dashboard, schedule and plan your posts and content and measure your performance with their analytics reports.

Schedule Instagram posts with Hopper. Automate Instagram posts, Bulk upload, first comment, multiple accounts image and video posts.
Iconosquare allows you to plan and draft your Instagram posts directly from your desktop and smartphone both Android and iTunes apps available. Key features:
Caption your posts in one-click. Save your captions and hashtags for future posts.
Visualize your publishing calendar.View and manage all your scheduled Instagram posts in one place.
Preview your Instagram page. See what your Instagram page will look like when your scheduled posts are published.
Get notified when it's time to post.Post to Instagram in no time at all with our mobile app! No more hassle
(Former Latergramme): allows you to visually schedule all your Instagram posts. It offers Instagram Analytics too. Get 20% off with this later promo code. Later will send you a notifications for you to publish your Instagram post as by May 2017 you still need to publish manually as Instagram API does not allow for future publishing. Key features are:
Schedule posts across platforms: Queue up Instagram, Facebook, Twitter and Pinterest posts.
Preview posts as they'll actually appear so you can check you have a consistent aesthetic.
Chrome Extension: you can collect content from around the web with Later extension for Chrome.

Media Library: store photos and videos for multiple Instagram accounts in one place. 

Bulk upload and schedule photos and videos. 

Schedule the same photo or video multiple times.

Add labels to your uploaded media and easily search for them. 

Linkin.bio integration: Make your Instagram feed instantly shoppable with Linkin.bio
Instagram Analytics: Learn more about your audience by tracking likes, followers, and clicks
Mobile access via Google Play or iTunes app.
You can use this Instagram scheduling software to schedule your Instagram Posts in advance for the next few weeks or months.Cost: Pricing starts at $12 per month and offers a 7-day free trial. Key features:
Post visual content straight to your Instagram account
Pre-plan a posting schedule that is optimised to increase engagement on Instagram
Write and remove Instagram comments, right from their interface
Track important analytics that you can use to improve your strategy
Bulk upload photos, potentially saving you hours of time.
An enterprise social media and content management tool that helps you break down the silos between your social and non-social marketing. Percolate unifies your social and content marketing so you can deliver better marketing results, coordinate your global marketing operations, and build customer relationships. Global brands might fit for this enterprise tool. Clients: Mastercard, Unilever, Marriot, Timberland, Levi's. Loewes Hotels.
Planoly is a popular Instagram content planner and scheduling tool. You can plan and arrange the look of your instagram feed with their "drag and drop" Key features include:
Discover, curate, & repost 

user-generated

 content from your community.
Schedule content & draft captions days, weeks, or months in advance.
Manage & reply to your comments in one place
Track analytics to better understand your Instagram audience.
Collaborate and manage team members and roles.
Postfity is a free post scheduler to speed up, automate and analyze your social media work. Schedule posts for free to Fb, Twitter, VK, Xing and LinkedIn. You can start for free and then upgrade to their cheapest package of $8/month. With their free post scheduler you can manage up to five social networks, up to ten schedule posts and engage your audiences. Key features:
Analyze. With Postfity, you can track your audience engage and grow in real time. Choose one of our premium plans and gain access to advanced analytics which will help you understand your target. Get insights on your social media activities, track and compare multiple types of data like clicked links, post shares, comments and more.
Manage. Add multiple social accounts into one, easy to use platform. Just use Postify app and link up to 200 accounts, which you can manage from one place. Quickly set time when you want post to be published, have your content planned and let the Postify app do the publishing work for you.
Save time. Imagine how much time you spend every day posting. Schedule posts for an entire week in few hours, save time and don't bother searching for new ideas every day
Chrome browser plugin. You can also schedule/publish instantly without leaving your pages with their dedicated Chrome plugin.
Get post ideas. Use built-in content recommendation system and get meaningful (based on your interests) post inspirations, daily.
Great scheduling. Add posts to queue, and Postfity will publish them with proper delays and at right hours. You can also define your own publishing days and hours, targeted for your audiences.
Easy collaboration. you can plan, schedule and queue contents with your co-workers/friends. Create and collaborate with your team.
Photo tools. if you want to add photo, use our built-in editor to add adjustments, caption, filter or frame to the picture of your choice.
Automatic watermark. Set up an automatic watermark to protect your stuff and add a professional look to posted pictures. Then schedule posts with that images easily.
Postfity promo codes – Postfity coupon codes:
"BDAY30" at the checkout for 30% off the subscription costs!
"HALLOWEEN"40% for Annual plan! Valid till 03.11.2017
PROMO REPUBLIC ⚡ eDigital recommended ⚡ 
PromoRepublic helps you create amazing social media posts based on holidays, trends, events and more. Create professional marketing content in just a few clicks! Free trail for 15 days. The best package is $37/month including scheduling content for Instagram, Facebook, Twitter and LinkedIn.
A simple intuitive interface, high resolution photos, unlimited number of-the posts, low price.
ScheduGram allows you to upload pictures and videos and then schedule them for posting to multiple Instagram accounts. Once uploaded, you can crop images, add filters or text, and rotate images before posting. Like the other tools, you can post immediately or schedule pictures to go out later. You can also manage multiple accounts, which includes giving access to multiple users. Cost: ScheduGram offers a free 7-day trial (credit card required), then $20 per month for up to 10,000 followers. Monthly pricing increases as your follower count increases.

Social Champ allows users to streamline and take control of their social media workflow. Social Champ's repeat function allows users to boost their traffic up to 75%, simply by repeating the same content multiple times throughout the day at pre- scheduled slots. The tool also gives you the option of removing prior posts before re-posting – while preserving analytics from each post, ensuring no valuable data is lost. It is one of the few social media scheduling tools available with the functionality of automated post republishing. Key features:
Social media calendar that provides a quick, visual snapshot of all planned posts.
Content suggestions. You can search for quality content from multiple sources based on your brand interests. Once you subscribe to their favorite RSS feeds, relevant content is automatically posted on your behalf or moved into a queue to be sent in the future. These posts can be tailored by adding text before or after the auto-generated title.
Web browser extension.  Allows you to post content from anywhere from the web without having to open the dashboard.
Schedule and publish without notifications on Instagram, Facebook, Twitter and Linkedin. A calendar that lets you edit and recycle content, approved and paused when there is the need without losing the job you already did.
Sproutsocial is a social media management tool that includes Instagram management and post scheduling created to help businesses grow their social media presence. Try it free for 30 days. Key features:
You can easily plan and schedule Instagram posts, monitor hashtags, manage and respond to comments, monitor hashtags and run reports to show rich analytics and insights.
Manage and publish engaging content. You can save time and optimise your Instagram planning with creative tools, intuitive workflows and powerful scheduling features all within a single platform.
Build great customer relationships. Easily engage followers, track campaigns and source user generated content with a unified inbox to monitor comments and hashtags.
Benchmark your instagram performance. With sproutsocial you can analyse post and profile level data, hashtag usage and performance and track audience engagement across one or multiple accounts.
Streamline your Instagram posting process. Receive a push notifications alerting you when it's time to post.
Simplify creative development. Ensure your brand Instagram posts stay on-brand and meet quality standards with editing tools and a centralised asset library.
Great collaborative content calendar. Manage Instagram posts efficiently from a team content calendar with campaign tags and a notifications feed.
Manage multiple Instagram accounts. Connect and manage multiple Instagram profiles from one social management platform without logging in-and-out.
Foster brand loyalty. With a social CRM toolset that helps you engage with customers quickly and personally.
Track and respond to posts published in your business location. Find and engage with customers posting media geo-tagged at your business' location by tracking Instagram locations.
Instagram Post Performance Insights: Quickly identify top performing posts with Sprout's analytics and track comments, likes and engagement.
STATUSBREW ⚡ eDigital recommended ⚡ 
Statusbrew help you plan efficiently where, how and when your Instagram content is distributed. Key features:
Manage multiple Schedules for different projects, categories of posts and social channels.
Repost content with higher engagement or create recurring cycles for marketing campaigns with the Post Recycler
Take advantage of multiple platform integrations to plan and schedule posts not only for Instagram but also for Twitter, Facebook, LinkedIn and Google Plus.
Statusbrew Planner gives a single screen view of all your scheduled posts to monitor and control the flow of posts.
Take a measure of all your Instagram content in the pipeline and make editorial reviews before it goes live for your audience
Easily sort out your posts by social channels, controlling scheduled dates and times of publishing.
Make your posts engaging by adding multiple images to give your audience a rich visual experience
Bulk Publish lets you scale your content and saves time on scheduling content in volume.
Tailwind is one of the most popular post planner and scheduling tools that you can use to enhance your Visual Marketing on Instagram & Pinterest. Tailwind app allows you to find and schedule great content and give you actionable insights via their analytics reports. More than 100k customers around the world uses this Instagram Scheduling tool. You can start free of charge with their basic package.
SOCIAL MEDIA SCHEDULING VS MANUAL POSTING
Some marketers still manually post for few reasons:
Every social platform requires a different optimal image size dimensions
We like to create our own trackable landing urls and not some automated urls created by scheduling tools.
Use native emoticons as possible so the render nicely on each social media channel.
Utilise different amount of hashtags per social media platform.
The manual work takes far more time but you will have more control over the final post. They play more with the quality of content posted than the quantity following two key principles: Would that post worth a paid boost? would it people really share it? answering those two questions keeping marketers only manually posting their most optimal campaign content 🙂
Gramblr is a desktop application that allows you to upload pictures or videos on Instagram. It features a similar upload wizard – so that you don't need a smartphone!
You can upload photos to Instagram from your Mac with this app.
Nearly 75% of all Internet users are active on social channels today—sharing opinions, ideas, thoughts, and pieces of their lives on social networks. They're talking about your brand on Instagram. It's time to capture those conversations. You can increase conversions by providing a more comprehensive view of your brand and products and giving customers the confidence to purchase right from Instagram.
With over 2,000 clients globally, Bazaarvoice helps clients bring the voice of the customer to the center of business strategy, leverage social data to increase sales and acquire new customers, and help you make measurable impact to the bottom line.Bazaarvoice connects brands, retailers and consumers in the world's largest shopper network, delivering ROI through reviews, analytics and targeted media. Pull authentic, moderated social media content into your customer buying experience, building engagement and trust, so shoppers buy more.UK and Australia offices. Contact them to request price. Key features:
Collect, manage, and display social content. Build engaging experiences by pulling social content right into your brand website.
A wealth of social media content – on your site. Given how powerful user-generated content is at earning trust, it should be the centerpiece of brand communication. With Bazaarvoice Curations, it's never been so easy to leverage social content throughout your site.
On-brand content, every time. Bazaarvoice Curations pulls in content from across a wide variety of social platforms, including Instagram, Facebook and Twitter. You can organize the photos, videos, text and links that match your filter preferences in our easy-to-use portal.
Keep your visitors on-site and engaged. You no longer need to send visitors to off-site social destinations in order to showcase user-generated content.
By integrating UGC it directly into your site, you can leverage UGC content power while minimizing the distractions that social networks can provide.
Click to download your copy of  "Selling With Social: How Social Curation Drives Engagement And Sales" Whitepaper.
The best brands today are being built together with customers! Candid's been leading the way since 2012 with visual marketing experiences that delight. Candid with Instagram to help create honest, inspiring e‑commerce experiences powered by real fans. You can implementing instagram 'social proof' with Candid. Packages: $249, $499, $999 per month. Key features:
Candid specialize in helping Apparel, Furniture, Beauty, Outdoor & DMO brands improve UGC usage rates
Cadid tool monitor several signals for each asset to improve performance visibilityC
Candid provides enhanced discovery and spam detection to sift through high-volume hashtags
Candid uses machine learning techniques to streamline moderation over time
Candid connect marketing teams around the globe, enabling content re-usability and localization
Candid platforms can also automate influencer contributions to improve consistency and quality
Need to contact them to request pricing.

(aka Like2buy) Premium enterprise tool. Approx $2.000/month
$50, $100, $300 per month packages.
(from Later) ⚡ eDigital recommended ⚡ starts at $16/month for two instagram accounts, plus the ability to schedule Instagram Posts.
LINKTREE
Linktree is a free Instagram tool for optimizing your Instagram traffic. Using Linktree, you can direct Instagram followers to your blog, your portfolio site, and even your other social media accounts. After connecting Linktree to your Instagram profile, you'll receive a single link to share in your Instagram bio. You can then personalize the look of your Linktree site, and add links and buttons to various webpages. Updating the links in your Linktree is as simple as copying and pasting them into your account, and rearranging them as you see fit.
gotta contact them to get pricing.
Send them an email to request pricing.
Send them an email to request pricing.
SHOPIFY SHOPABLE PHOTOS
Shopping on Instagram was first made possible late 2016 when the platform introduced shoppable photos, but it was limited to only very few brands. Those posts contained links to retailers' websites and hinted at the monetisation potential of Instagram's 600 million daily active users. The sheer size of the app's user base makes Instagram a very attractive platform to sell products. Now, Shopify (e-commerce platform for websites) and Instagram are opening up the integration feature to thousands of merchants, which will allow Instagram posts to be tagged with items for sale. Instagram users who are interested in buying items can tap a link to view and buy it from the seller's online store without leaving the Instagram app.
Shopify has been testing the feature throughout 2017, and the company has confirmed that product tags are only visible to users in the US. Merchants can only sell physical products like food, books, clothing, toys, art, stationery, and electronics. Only five products can be tagged in both new and old posts.
Merchants have until 16th October 2017 to get approval from Instagram to use the feature. Shopify confirmed that once the testing phase is completed, shopping on Instagram will be available to everyone.
$49, $99, $199 per month packages.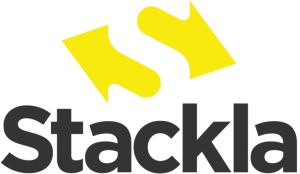 Stackla is an enterprise premium provider.  Australian founded.  Stackla is one of the most complete content aggregation and marketing platforms for serious marketers. Stackla allows you to discover the best user generated content from more than 25 of the worlds most popular social media platforms, blogs, RSS and any custom content source. You can discover content by specific #hashtags, keywords and/or brand mentions. Stackla technology helps you access user generated content from a specific geo-location, ensuring you get the content from the exact places that matter.  You can also use Stackla campaign services to run multi-network social media competitions. Top key features include:
Have the exact UGC content you are interested in ready. Filter content by source, media type, sentiment, location and more. Create custom moderation views, workflows and approval processes. You can also tag and categorise UGC content into your own library. Link content to your product SKUs and create custom CTAs and clickthroughs.
Quick curation process. Reduce moderation time by automating with smart rules. Schedule content publication ahead of time.
Rights Management tool included. Reach out directly to content creators to request explicit permission to use their content. Content creators can approve with a single hashtag reply, or direct them to complete a form to accept your legal T&C's and provide their contact data.
Dynamic Visualisations. Bring content to life with customisable Widgets, big screen displays, interactive maps and real-time data visualisations.
Identify your top brand advocates. know the exact contributors that creating the most engagement with your audience. Rank your content contributors by volume, interaction, sentiment, conversions and more.
Interesting Clients' Case Studies: Virgin Holidays
Need to contact them to request price.
StoryStream combines content analytics, digital asset management and multi-channel publishing all powered by AI to transform how marketers work. Need to contact them to request pricing.
CONTENT PLUM INSTAGRAM WIDGET
You can create Instagram image galleries by Instagram username or hashtag. Display Instagram photos right below your product in e-commerce store. Display it as separate Instagram gallery. Create Contests using Instagram hashtags and display it on website.  Curate, moderate and visualise Instagram photos. Completely control which posts are being displayed on the widget.  Customise look and feel to match your website.

for wordpress websites – with the premium version allows you to create widgets, sidebars with carousel or gird view that you can moderate (select the exact images you want).
FEED THEM SOCIAL
Much like Juicer, Feed Them Social is a tool that allows you to create and display amazing looking social feeds on your website, including Instagram, Facebook, Twitter, Pinterest, and more. Simply download the WordPress widget and connect your social accounts (you can upload as many social feeds as you like!). Feed Them Social will then generate a shortcode that you can embed in the HTML of your WordPress pages (note: Feed Them Social currently only works with WordPress).
Embed your instagram feed into your website either.
JUICER
Juicer offers a super simple way to aggregate all of your brand hashtag and social media posts into a single beautiful social media feed on your website. Once you've created an account, you can add all the accounts and hashtags you want to appear on your social media feed on your website (note: Juicer's free plan only allows for 2 source accounts or hashtags). Next, just copy and paste the embed code onto any of you webpages or if your website is hosted on WordPress, you can use Juicer's WordPress plugin.
Allows you to create embed Instagram galleries. Each image will link to websta website.
2016 UPDATES OF NEW ADDED TOOLS WITHIN THE INSTAGRAM APP 
Note: From July 2016, Instagram Business profiles with analytics features are now also available. Just go to settings on your Instagram account and switch to Business profile – You will need to have a Facebook business page that you can link  to your new Instagram business account. Instagram business account shows great insights including:
Total weekly posts impressions
Impressions of each post posted in the last three months.
The days of the week when your followers are the most/least active
Average time your followers are on Instagram each day of the week.
Top countries your followers are located.
Top cities your followers are located.
The gender and age distribution of your followers.
Number of followers
OTHER 2016 INSTAGRAM UPDATES
You can now use Boomerang App inside Instagram Stories, creating cool image loops with no need of leaving the Stories section of Instagram.
You can now tag your Instagram friends on your Instagram stories by adding the @ symbol.
You can now add a hyperlink into your Instagram stories, sending users to your website.
BEST INSTAGRAM TOOLS
was written by…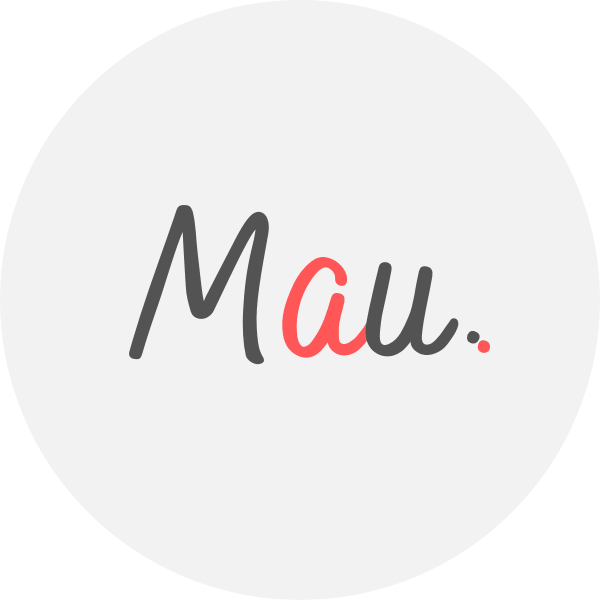 MAU. is an Award Winner Digital Marketing Specialist (Masters in Marketing), Certified Facebook/Adwords Professional, Certified SEO Consultant, Top Linkedin Influencer (6k connections), StartUp Investor, Writer, International Speaker. 15+ years experience optimising Digital Marketing Campaigns. MAU. worked for top brands such as Realestate.com.au, News Limited, The Athletes Foot, Thrifty, NSW Government. MAU. also trains marketers via Strategy Workshops & Training Sessions. His popular Digital Marketing Plan & Social Media Plan templates downloaded by thousands. MAU. travels the world (37 countries visited) while teaching Digital Marketing or completing creative photography briefs and conceptual photography assignments. MAU. speaks three languages, football fan, latin dancer. Subscribe to Mauricio's e-newsletter connect on LinkedIn Instagram Facebook
eDigital – One of Australia's Top 5 Most 🏆 Visited Digital Marketing Sites
NOW YOUR TURN! 
Share your opinion or your best seo course below 😀 ⇓