ABOUT EDIGITAL AGENCY
ABOUT eDIGITAL
🔧  eDigital empowers Digital Marketing capability with the best knowledge and tools for best marketing practice
🛎  Services: Digital Marketing Strategy, Digital & Social Media Campaign Management, Adwords & SEO optimisation, Google Analytics Support, Website and App Development by the best marketing consultants in Sydney, Australia & Bogotá, Colombia
🔍  eDigital offers Google Analytics training in Sydney and corporate Social Media Training Courses, practical training sessions
📞  Contact our eDigital team to manage your digital marketing campaigns or train your agency, government or marketing team
WHY eDIGITAL
✔︎ Results driven! Effective and practical campaign management and support
✔︎ Fantastic Digital Marketing and Social Media Trainers. Empowering you to do the job
✔︎ Qualified Team. Master degree level Digital Marketing Consultants, SEO experts and Social Media trainers
✔︎ We can go to your office in Sydney, Melbourne, Brisbane and any other Australian cities
✔︎ Up-to-date Knowledge on Digital Marketing Strategy, Social Media, SEO, Adwords, Conversion Optimisation, Google Analytics
✔︎ We help others. free training via conferences, keynotes, MeetUp talks and workshops.
Find more about our clients, social media keynotes, training sessions and courses.
EDIGITAL HAS BEEN FEATURED ON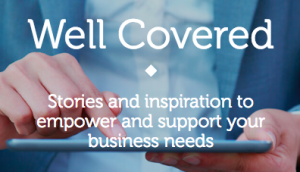 "Mauricio became our Digital Marketing Consultant some months ago and he has been instrumental in terms of steering us to develop successful digital marketing campaigns. He has provided us with practical top tips for what we previously considered the mind-field that is Google Analytics and Social Media activity. We feel that Mauricio gained a real understanding of what our business is about before applying this knowledge to recommend a series of strategies to implement and we intend to work with him again in the near future"
"I recently had a training session with Mauricio on the topic of SEO. He has a wealth of knowledge in the Digital Marketing space and was very detailed, informative yet practical in his teaching about SEO. Mauricio is passionate about the industry he works in and this positively translates in his ability to educate. Thanks Mauricio!"
"Mauricio's Digital Marketing, SEO and Social Media Strategy guidance has been fundamental for growing my business and getting more new clients through my website. Mauricio dumbs it down for the non-tech like me and gives us the tools to optimize sites as a pro. You will surely be supported by one of the best and friendliest Digital Marketers in Australia"
"I have been extremely fortunate to have received assistance on my eCommerce business from Mauricio. His technical expertise and insider knowledge has helped me optimise my online marketing, leading to an increase in conversions. I highly recommend him to anyone wishing to increase their online presence and increase their bottom line"
"Mauricio has an incredible knowledge when it comes to DM and I was positively surprised to see he customised a presentation for me to take home. He answered to all my questions profusely and he easily explained me also the most technical facades of DM. It's easy to see that he enjoys training and he Knows the latest Google's updates and the SEO world back to front. It really doesn't matter if you have tons of years of experience or if you are completely new to the marketing world, I would definitely recommend Mauricio for his extremely professional approach to Digital Marketing"
"Mauricio effectively utilised analytics to drive ROI in his marketing activity. I was also impressed with his ability to present his knowledge to the greater business at News Digital Media and educate his peers"
"I completed a training session with Mauricio to learn more about SEO and marketing for a company website I am doing the social media for.  He delivered an excellent presentation and explained things in a way that I could understand and was highly practical and valuable for the business.  I recommend Mauricio for all areas of training and SEO, marketing, web solutions etc. He is really friendly and easy to work with. A great experience!"
"The thing that sets Mauricio apart from other Marketing Managers I have worked with is a genuine interest and commitment to supporting the sales team. Whilst managing all the other responsibilities that came with his role he supported our team consistently which lead to overall increased sales revenue to the company. I recommend Mauricio to any potential employer or business partner as a motivated, 'on the ball' online specialist who is able to keep the big picture in mind"
"Working with Mauricio was a pleasure as he's got a deep understanding of all aspects of digital marketing. He's very enthusiastic, professional and dedicated to achieve the best results for each project"
"Mauricio successfully achieved great increase in Traffic for Homesite.com.au and Renovate Section of realestate.com.au by optimising content and search traffic, cross promotions and online competitions.I would recommend Mauricio to any company that needs an pro-active online marketer" 
"Mauricio helped me to understand the technical aspects of Google Adwords, analytics, optimisation of my search terms bidding and ad groups structure. Excellent Guidance!"
"Mauricio is a great manager – thorough – organised – and really clear in his expectations. When you're developing a digital strategy- there's a lot of learning to do – and he really knows how to bring people along and encourage them. I learnt a lot just watching him juggle the, (sometimes competing), needs of everyone from the Warehouse to the Head of Marketing. He's just brilliant to work with"
"Mauricio is one of the few SEO guys I've worked with who doesn't try to obfuscate what he does with technobabble and cant. Instead of throwing money at mystical algorithms and farcical content-creation projects, he will provide a straightforward set of objectives and the mechanisms you can employ to meet them. He will give you measurable targets and a measurable ROI – and then he will most likely beat them for you"
"Mauricio is an excellent online marketer. His highly analytical and strategic approach to SEO and SEM were key to diving traffic traffic and building the Homesite brand"
"Mauricio is an extremely skilled Social and Digital Media Manager and was instrumental in developing and implementing The Athlete's Foot's first eCommerce website, search and social media platforms. Mauricio brought a wealth of industry experience and knowledge on the projects he was involved in. As a team we gained from his experience executing our offline campaigns to the online space. Mauricio has the skills to start up any company's digital strategy or to improve on their existing digital plans"
"I hired Mauricio to develop and implement digital marketing strategies including SEO, SEM, email marketing and web analytics on a number of websites". He performed very well in the role and I would definitely recommend him and/or rehire him"
"eDigital On-site Master Class training was absolutely amazing! Mauricio handled a group of nine people from diverse backgrounds, all at different levels of Digital Marketing experience and knowledge. We covered Digital Marketing Strategy and Mauricio made it easily for us to understand and offered a lot of useful information and insights for our current campaigns. After the training we had the chance to email him with more questions and as well he offered us to call him anytime with any question that we can have in the future. Definitely I would recommend eDigital services Mauricio was capable of adapting his training to all the levels"
Click edit button to change this text.
THE
 e

DIGITAL STORY
2007 – First client while working full time.
2012/13 – Sabbatical year 36 countries travelled so far.
2013  March – Founded

e

Digital
2014 Feb – 

e

Digital website goes live.
2014/15 – More than 300 hundred people trained via classes, seminars and workshops.
2016 – More than 500 participants and students have assisted to

e

Digital training sessions.
2017 – 

e

Digital becomes one of the Top 10 Most Visited "Marketing" websites in Australia.
CERTIFICATIONS
Bring the best Digital Marketing Practice and capability to the most curious marketing minds. From strategy frameworks, passing to tactical campaign management and optimisation, measurement, benchmarking and reporting.
Be kind and curious, ask questions, share your knowledge to others. Contribute to the better common good. Dream big and never stop learning! #edigitalclass
Help you solve your biggest and most interesting digital marketing and communication challenges via best practice campaign management and optimisation or professional digital marketing training to your team.